Winter camping – Part 1: Clothing
The important aspects of clothing for winter camping and how to make this winter activity safe and fun.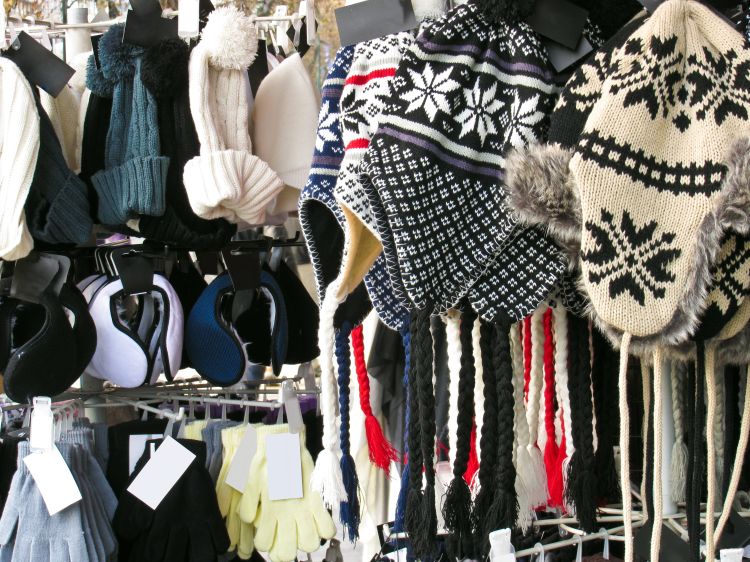 The traditional camping season ended long ago, but that doesn't mean you can't still enjoy a camping experience. Winter camping is a great option for those looking to immerse themselves in a wintery landscape and seek some solitude. With some advance planning, minimal investment and a hearty spirit, most seasoned campers can extend their camping adventures year round. This article is the first of two that will help you prepare for a winter camping excursion.
Winter officially starts Dec. 21, 2015, at the winter solstice. However, winter weather normally arrives much earlier. In Michigan's Upper Peninsula, winter weather occasionally arrives in late October, but normally sets in by late November. The Lower Peninsula can see winter weather any time after mid-November. So far, this fall has seen unseasonably warm temperatures, little to no snow and rain! Don't worry; this will change! It only makes our Michigan winter shorter.
Winter camping requires that you stay dry. Getting wet is a sure way to ruin a trip and invite danger. Hypothermia is not something to take lightly, so staying dry is essential. Avoid cotton clothing as this soaks up moisture. Wool and many synthetic materials work well to help you stay dry. Garments with an outer layer of nylon help shed snow and water. Clothing that wicks away moisture from perspiration is very helpful as well. You may be warm when you are sweating, but after you cool down, your sweat will make you cold.
Dressing in layers is a recommended method to help stay warm and dry. It is easier to change one article of clothing if needed. Have an extra pair of long underwear as this is the layer next to your skin that is most likely to get moist. It is a good idea to change into this extra pair of dry clothing for sleeping. Finish your layering with a quilted coat or parka that will keep you warm in most conditions. Wool or insulated pants will shed snow and keep you warm.
Keeping your feet warm is paramount to a fun trip. A pair a reliable boots will make your trip most enjoyable. There are many good boots to choose from, but make sure they are waterproof and insulated. Pac boots, insulated hiking boots and mukluks are all options with advantages and disadvantages. Choose the boot that best suits you for comfort, warmth, reliability and price. Socks are important yet often ignored. Avoid cotton; go with wool, polar fleece or another synthetic blend. An extra pair or two is helpful.
Hats, gloves and mittens are the last bit of clothing that will finalize your clothing needs. These should be waterproof as much as possible. Most of your body heat escapes through your head, so always wear a hat. Hats should be able to cover your ears. A balaclava is a good choice as it also covers your neck. Gloves or mittens are a debate about dexterity versus warmth. Gloves allow greater hand movements, but no one will deny that mittens keep your hands warmer. Bring a pair of each to allow you options that best suit your activity.
Proper clothing is the first step in preparation for a successful winter camping experience. Staying dry and dressing in layers are the most important rules to remember. Winter is a beautiful season and the landscape is enjoyable to experience. Dressing appropriately will help you be better prepared to make the experience comfortable.
Michigan State University Extension 4-H Youth Development offers a winter camping certification through the Outdoor Adventure Challenge program to assist adult leaders interested in exposing youth to this unique opportunity. Contact me at 906-774-0363 if you are interested in getting involved.
Other articles in this series: