Winter decorating: Simple arrangements for your pots
Create outdoor floral arrangements for the holiday season that will last for several months.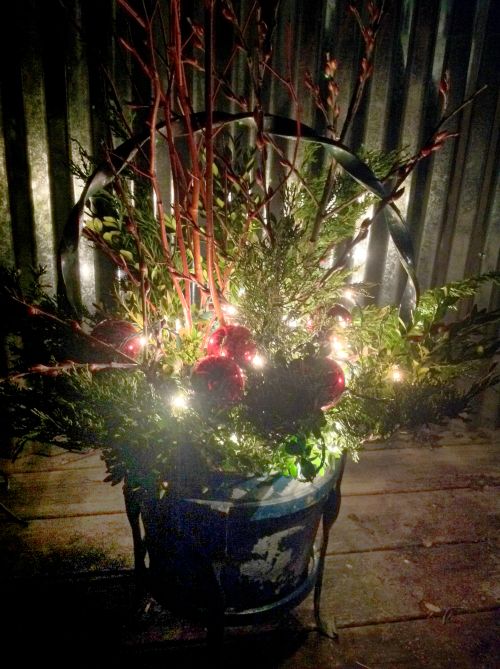 Wondering what to do with those pesky pots of soil after the annuals are gone? You may have dressed them up for fall with some leaves and pumpkins, but now it's time to be creative and make arrangements for the holiday season that'll last for the next few months.
To make an arrangement from free to cheap, look around your landscape and see what you can use. I have some overgrown junipers and a few boxwoods that need a trim. Also for winter interest, red twig dogwood and pussy willows add contrast in shape and texture. If you would like more of a variety than what you have available to prune from your own landscape, Christmas tree farms usually have boughs they have pruned from the bottoms of their trees and are willing to give them to you.
Remember, evergreens are not all the same color green or have the same texture. Some have hues of blue and others have sharp yellow contrasts. Some are sharp and ridged, others are wispy and soft. Using a mix of colors and textures works well and gives your arrangement character. Pinterest has several examples of outdoor winter arrangements.
Michigan State University Extensions suggests this simple step-by-step plan to help you create a beautiful winter display that can be used indoors or outdoors for a festive winter touch:
Pick your pot.
Trim all the remaining annual stems off at soil level.
Gather materials from your landscape.
Place some tall sticks or branches in the soil.
Fill in with your evergreen clippings.
Add some Christmas lights if desired.
Trim with some holiday bling, ornaments, winter berries, dried hydrangeas, etc.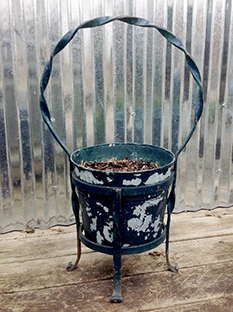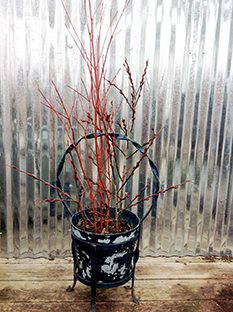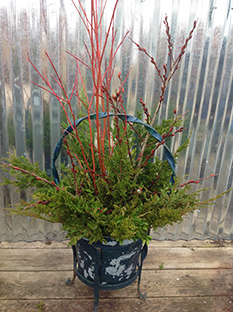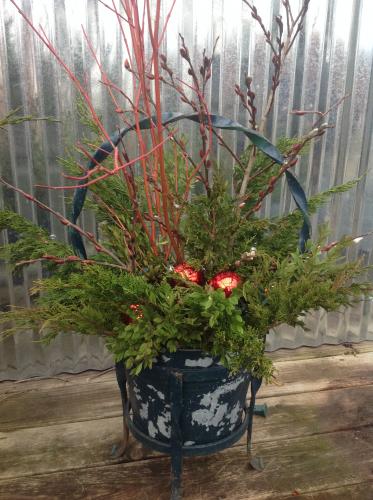 Outdoor winter arrangements will look good and last well into March. I always leave mine out until then to brighten up my front porch and back decks during winter. The arrangement is most likely frozen in the soil and stays looking great even through ice and snow, which actually gives the arrangement some great visual interest.
Go ahead, be creative and enjoy!