Working with Michigan's agriculture seasonality for Farm to School programs
Start planning to include Michigan's summer bounty in your Summer Food Service Program.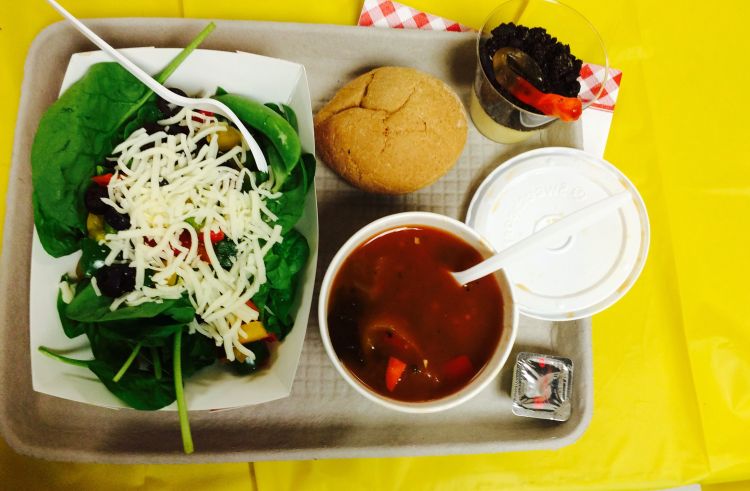 The idea of sourcing local products for school food programs – also known as one pillar of Farm to School programming – has plenty of supporters and participating schools, and this number is growing! Local food sourcing is not without its challenges, however. One of the most frequently cited barriers in Michigan is that our agricultural season is opposite from our school year. In other words, the majority of Michigan agricultural products are harvested during the summer – when most schools are out on summer break. The good news is that there are a number of ways to take advantage of Michigan's produce bounty during the summer. Read on to learn more and plan ahead!
While summer seems like a distant reality, we know that it will return before we know it. Many schools, community organizations and other locations host Meet Up and Eat Up, also known as the Summer Food Service Program during school break. These meal programs are the perfect opportunity to source, serve and highlight local food in healthy meals. Despite the number of months between us and warm sunny days, now is the perfect time to start planning how to incorporate local food into your summer meals.
Using local food in your Meet Up and Eat Up SFSP reduces the challenge of seasonal availability, and can be a good step to starting or expanding a Farm to School sourcing program. Summer meal programs can be smaller than school year food programs, and offer the opportunity to trial recipes with local ingredients and get feedback from participating students.
If you are interested in sourcing local foods for your program, or encouraging a food service director to do so – now is a good time to start the conversation. One way of getting more local food is by sourcing directly from a producer. If that's an option for your school or SFSP, you might think about reaching out to producers as they will be planning next year's crops soon, if they haven't already started. Cultivate Michigan, a local sourcing campaign also has a number of helpful resources on featured foods, general buying tips and tools, and industry specific guides.
In recent years the U.S. Department of Agriculture (USDA) has provided a number of tools and resources to improve SFSPs around the country. Below, a number of these resources are highlighted and briefly explained, to better assist you or your community to incorporate more local products in your summer meal programs.
Michigan State University Extension supports healthy meals for all of Michigan's children during the entire year.