Workshops on soil health management when budgets are tight offered throughout Upper Peninsula
Attendees will receive soil health and cost reduction tips for the 2019 growing season.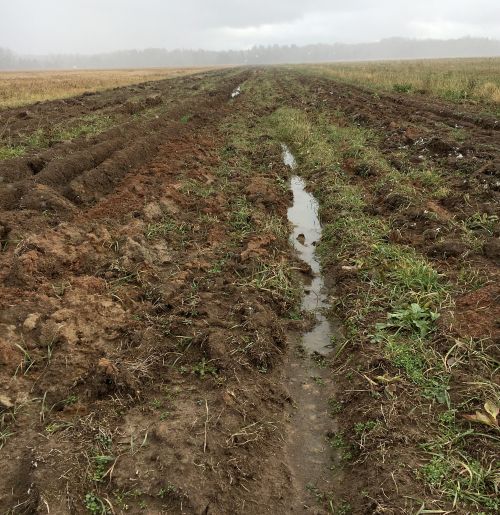 Michigan State University Extension educators in Michigan's Upper Peninsula have received grant funding through the Conservation Innovation Grant program administered by the USDA Natural Resources Conservation Service to implement soil health practices on row crop dairy operation and a pastured beef operation. The intentions of Conservation Innovation Grant projects are to inspire creative problem-solving that boosts production on farms and improves water quality and soil health. Educational opportunities for farmers to learn about soil health management systems research in the Upper Peninsula start this winter, but with the economic slump casting a shadow over agriculture, workshops will also be focusing on costs.
Workshops will include:
Coffee and an opportunity to talk with fellow farmers
Resources for financial management
Recommendations for reducing crop production costs
Soil health on a budget
Efficient fertilizer use
Results from 2018 Upper Peninsula Crop Production Research
To learn more about soil health management systems and cost reduction tips, attend one of the following workshops.
Tuesday, Dec. 18, 2018
Workshop #1: 8:30-10:30 a.m. CT
Menominee County MSU Extension office
904 Highway 41 Stephenson, MI 49887
Workshop #2: 6:00 – 8:00 p.m. ET
Delta County MSU Extension office
2840 College Ave. Escanaba, MI 49829
Wednesday, Jan. 9, 2019
6:30 – 8:00 p.m.
Rudyard Twp Hall
18725 S. Mackinac Trail, Rudyard 49780
Monday, Feb. 4, 2019
6:30 – 8:00 p.m.
MSU Upper Peninsula Research and Extension Center
E3774 University Drive, Chatham, MI 49816
Tuesday, March 12, 2019
A session during Agriculture for Tomorrow Conference at Bay College
2001 N Lincoln Road, Escanaba, MI 49829
For inquiries, please contact Monica Jean at atkinmon@msu.edu.