Worksite Community Supported Agriculture – A growing wellness trend
A shares are finding their way into worksites with greater emphasis on employee health and wellness.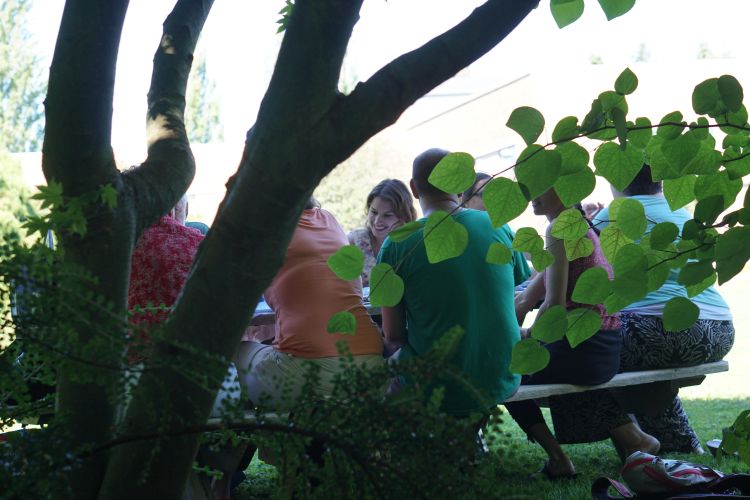 Across companies and organizations large and small, there is a growing emphasis on improving employee health and wellness. Human resource departments have begun employing wellness coordinators who are organizing and integrating health and wellness activities into employee workdays. One of the cornerstones of a healthy lifestyle is diet, and more employers are providing opportunities for healthy food choices for their workers. One such opportunity is a worksite Community Supported Agriculture program.
In Madison, Wisconsin, the FairShare CSA Coalition works with employers across the state to assist in the development of worksite CSA programs. These programs have the obvious benefits of providing more people with easy access to healthy local food, but they also make it easier for local farmers to access new audiences and consolidate CSA delivery to a small group of sites with multiple member pick-ups. Finding and retaining members is one of the challenges for farmers operating CSA programs. Working directly with interested companies that market CSA Programs to their employees reduces the amount of time farmers need to spend finding and signing up new members. Through their work, FairShare has been able to connect local farmers with more than 40 businesses throughout the Madison area.
Worksite CSA has three main benefits to employers and their workers: convenience, comraderie and community. Time is often cited as one of the main deterents for participation in CSAs. People's time is already stretched thin between work and family commitments and adding in a weekly trip to a local farm can be too much commitment for some. However, when a share is brought to their work, it makes it convenient and easy for people to participate. Hosting a CSA program at your business can also build comraderie. Many businesses have integrated cooking classes for CSA participants, or hosted potlucks where employees bring their best dish made with CSA fruits and veggies. These events around the CSA pick-up can bring together employees from all levels of the company. Finally, a connection with a CSA farm can help build a sense of community with your workers and local agriculture. Many worksite CSA programs have planned employee volunteer and work days on the farm, or participate in on-farm dinners or potlucks. Getting to know local farmers encourages more exploration and participation within the local food system. These are just a few of the many benefits of worksite CSA programs beyond increased health and wellness for employees.
For more information about how to integrate CSAs into your worksite or are looking for ways to market your CSA program to new audiences, contact your local Michigan State University Extension Community Food Systems Educator.