Write well, sell well!
Written communication tips to help build your business.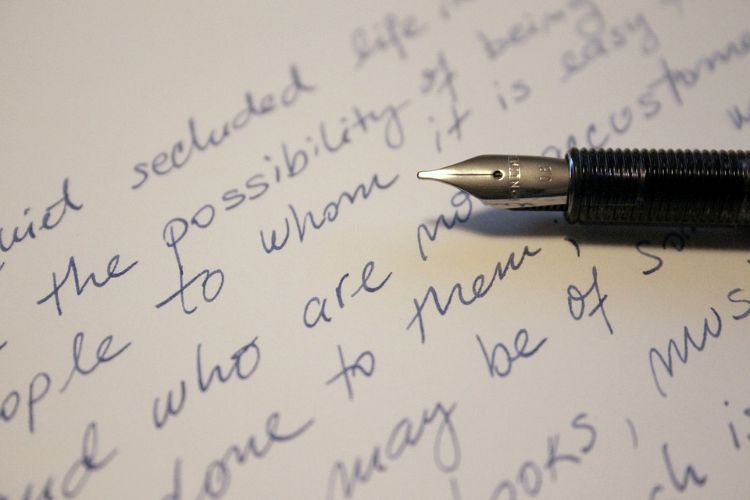 Communication with your potential buyers is an important part of your entrepreneurship project, whether you are selling a service, an animal or another product. Written communication is a common method of communicating with a buyer, often in the form of letters, fliers, emails or social media posts. Similar to a first impression that we make when we first meet a person, the way we write a communication piece sets the tone and makes a strong impression to a potential customer. What message are you trying to send with your communication piece?
Michigan State University Extension 4-H Youth Development suggests the following tips to help make your written communication clear and beneficial to the growth of your business.
Consider what the best communication method is for your audience. Does your potential market use social media or would they respond better to a personalized letter? Would an email make an impact or would a flier reach a broader audience quicker? Consider who you are trying to reach, what method that audience uses most readily and what result you want. For instance, it might take longer to write individual personalized letters, but it might be the most successful choice.
Before you create your communication piece, look for examples in the community that stood out in a good way to you. What made those tools successful? Did the writing strike a nerve? Did the color scheme make the flier stand out? Did the marketing piece inspire you to do or buy something? Consider incorporating these successful elements in your marketing piece.
Creativity is an option with written communication. While still remaining clear and professional, written communication pieces can include information about you, pictures and fun graphics to help make your point. What might make your communication stand out from the others?
Make sure your communication piece includes all important details. Potential buyers should know who you are, what you have to offer and what they need to do to utilize your services or buy from you. Double check your communication piece to make sure you answer the questions of who, what, where, when and how to achieve this result.
Spelling, neatness, grammar and punctuation are important in every communication piece. It is always wise to make a draft copy first and have someone proofread the communication. Make changes based on those revisions. Carefully read your own writing. Is this something you are proud to share? Many communication items can be made at club meetings and reviewed and revised in those settings.
Following these tips will help you create a communication piece that will reach your audience and create that positive first impression. Whether you are selling your steer, mowing lawns in summer or selling homemade soap, your successful written communication practices can help build your business.
MSU Extension 4-H Youth Development has many resources to assist youth with entrepreneurship and life-skill development.