Youth sessions offered during MI Ag Ideas to Grow With conference
New opportunities for youth to learn about farm safety and explore some of the nontraditional agriculture related careers.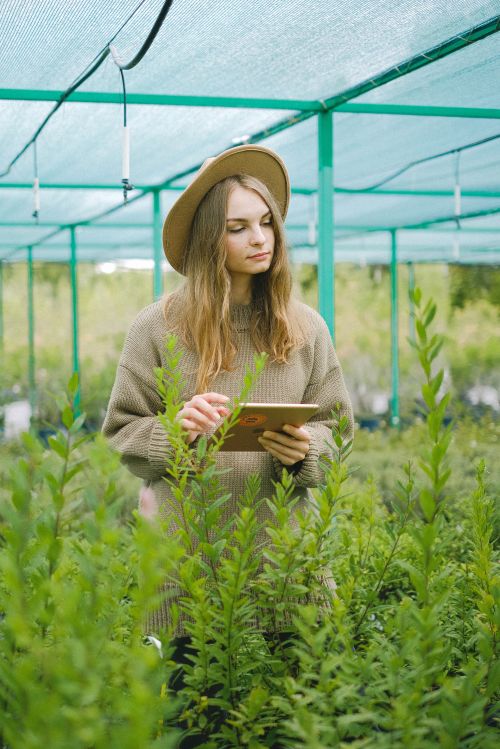 According to Michigan Farm Bureau, there are 54,400 agriculture-related job openings annually for individuals with four-year and higher education degrees. This does not count the agriculture related jobs in skilled trades. Michigan State University Extension invites youth ages 14 to 19 to participate in the MI Ag Ideas to Grow With conference held virtually Feb. 15-19, 2021. This unique virtual event combines past MSU Extension events such as Ag Action Day, Branch County Farmers Day and Southwest Michigan Horticulture Days that did not traditionally have youth focused sessions. While youth are welcome to attend any of the sessions, there will be sessions designed specifically for youth on Monday, Feb. 15.
Youth sessions include:
Farm safety. The food and agriculture industry employs 22% of Michigan workers. Learn to recognize common hazards, prevent accidents and respond to emergency situations in and around farms.
Ag careers. There is an expected average of nearly 58,000 job openings annually in agriculture, food and natural resources related careers. Hear about some of the nontraditional ag related careers that youth may not think to explore.
Apprenticeship 101. Learn about registered apprenticeships as a job or career option and expand career awareness of occupations with high demand and high wage in Michigan.
The three youth sessions will be offered in the morning and then repeated in the afternoon on Feb. 15:
9-9:45 a.m. Apprenticeship 101
10-10:45 a.m. Ag Careers
11-11:45 a.m. Farm Safety
1-1:45 p.m. Ag Careers
2-2:45 p.m. Farm Safety
3-3:45 p.m. Apprenticeship 101
There will be an additional session at 7:15 p.m. that will offer information about the MSU Agricultural Technology programs that are offered at some local community colleges. All session will be held using the Zoom platform.
The MI Ag Ideas to Grow With conference is a cumulative weeklong program that encompasses many aspects of the agricultural industry and offers a full array of educational sessions. It is suited for farmers and homeowners interested in food production along with those considering agricultural endeavors. While there is no cost to participate, attendees must register to receive access to the necessary Zoom links. Attendees are able to participate in as many sessions as they wish and are also able to jump between tracks. RUP and CCA credits will be offered for several of the sessions. More information can be found at MI Ag Ideas to Grow With.
Michigan State University Extension and Michigan 4-H Youth Development helps to prepare young people for successful futures. For more information or resources on career exploration, workforce preparation, financial education, or youth entrepreneurship, email us at 4-HCareerPrep@anr.msu.edu.