Youth and adult citizen scientists help answer questions to real scientific research
Youth and adult volunteers become amateur scientists through citizen science projects.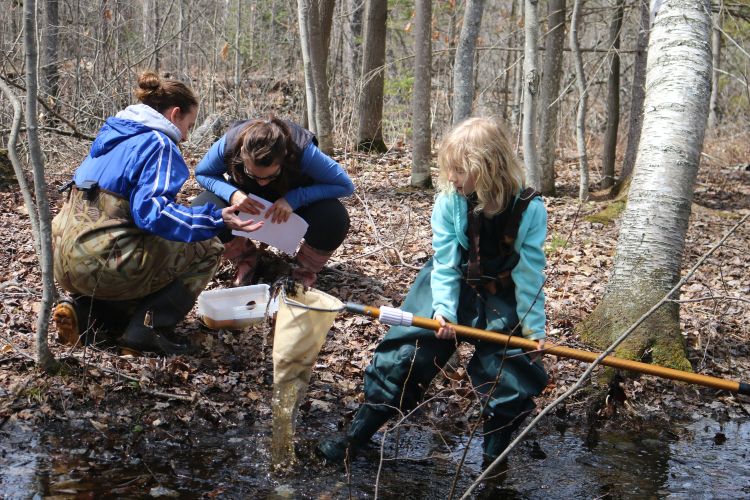 Citizen science initiatives are opportunities for public involvement and collaboration in science projects and research. Citizen scientists help professional scientists collect information and data for real science research projects. They assist professional scientists in finding answers to their research questions. With the help of citizen scientists, professional scientists can gather a much broader and larger amount of information than what they could gather by themselves.
People of all ages all over the world are actively observing, collecting data, and reporting and/or interpreting the results for citizen science projects about which they are passionate. Annually, 1.3–2.3 million volunteers contribute $667 million–$2.5 billion of in-kind support, according to the article 'Global change and local solutions: Tapping the unrealized potential of citizen science for biodiversity research' written by E.J. Theobald for the Biological Conversation.
Volunteers have been engaged in citizen science for many years, but citizen science has grown in popularity since the 1990s with the development of the internet. Citizens can now easily find projects of their choice on the World Wide Web. They also can report data and communicate with fellow citizen scientists and professional scientists on web-based platforms. Often mobile apps are available as helpful tools for tracking data.
Most of the citizen science projects are in the field of the environment and natural resources and include things like bird and butterfly counts, tracking invasive species, tracking phenology changes to study climate changes, mapping lakes and streams, testing water quality and monitoring marine debris, to name just a few. However, there are also other science project areas for citizens to get involved in, such as astronomy, art, history, archeology and many more. The U.S. Environmental Protection Agency, various universities, National Geographic Society and many other entities support citizen science projects.
Michigan State University Extension explores Great Lakes citizen science opportunities through place-based education practices and involves citizen science volunteers to monitor forest tree health. Many citizen science projects connect both youth and adults to large-scale scientific research projects. Volunteers follow prescribed protocols to collect and report the essential data.
If you are a hobby scientist and want to get involved in a citizen science project, the 'SciStarter' website is a good place to begin exploring opportunities. You can find a wealth of information and can search for projects by topics and location. Are you interested in birding? The Cornell University Lab of Ornithology is a valuable resource. Using their eBird program, you can track and report bird sightings during the Christmas Bird Count in Michigan. To learn about schools engaged in citizen science projects in northeast Michigan, explore the Northeast Michigan Great Lakes Stewardship initiatives (NEMIGLSI) projects page.
MSU Extension and the Michigan 4-H Youth Development program help to create a community excited about STEM (science, technology, engineering and mathematics). 4-H STEM programming seeks to increase science literacy, introducing youth to the experiential learning process that helps them to build problem-solving, critical-thinking and decision-making skills. Youth who participate in 4-H STEM are better equipped with critical life skills necessary for future success.
To learn more about the positive impact of Michigan 4-H youth in STEM literacy programs, read our 2016 Impact Report: "Building Science Literacy and Future STEM Professionals."
Michigan 4-H has many 4-H science programming areas for youth to explore. Science is everywhere with many questions to ask and discoveries to be made. For more information about 4-H learning opportunities and other 4-H programs, contact your local MSU Extension office.