Careers in agriculture are important for our future
Don't think you need to own a farm to be able to work on a farm. There are many opportunities for careers in agriculture to keep your interest.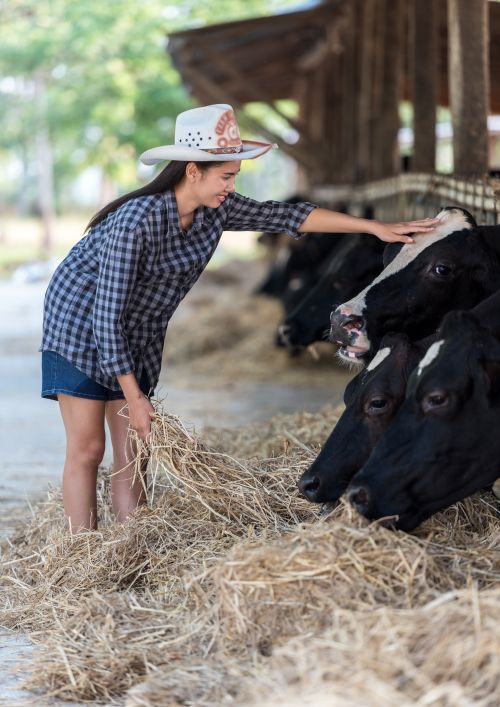 Growing up on the family farm, youth were able to continue their passion of living and working on the farm as they grew older. Nowadays, with fewer farms, youth who grow up on the family farm may choose to stay on the family farm or have the opportunity to work in some agriculture-related field.
Michigan State University Extension 4-H Youth Development program provides opportunities for youth to look at many different types of careers in the agriculture field. It is important to give youth awareness for job possibilities as they start looking at jobs and what they would like to do in the future. Giving youth a chance to experience opportunities of what they might be interested in helps determine what direction to take--college or trade school, internships and a whole lot more. 4-H provides opportunities to learn and explore other choices in an agriculture-related field.
The opportunities youth have in seeking a variety of agriculture-related activities can start out with what interests the youth. For example, if they like to work outdoors, how about working with the Department of Natural Resources? Youth can experience working with animals, wildlife biologist, forestry and people. In the science, technology, engineering and math field, careers can include an agronomist, animal nutritionist, veterinarian, entomologist or jobs related to engineering of new machinery or buildings.
Marketing, hospitality and tourism are more agriculture career-focused areas that are important to our state. Within these three main topics, youth can look at marketing, which can lead to jobs such as commodity trader, marketer, wholesaler and retailer. Under hospitality, careers can be a hunting guide or chef. For tourism, careers can include public relations, agri-tourism, working with the commodity groups, communication and a whole lot more to choose from.
4-H gives youth the opportunity to try out some of these careers. How you ask? When youth are involved in livestock projects, sewing, crafts or raising their own field crops, they are learning by doing. Youth can develop an interest and follow through with certain projects. Maybe they would like to learn more about a specific project and develop that interest as a possible career.
Michigan State University Extension and Michigan 4-H Youth Development help to prepare young people for successful futures. As a result of career exploration and workforce preparation activities, thousands of Michigan youth are better equipped to make important decisions about their professional future, ready to contribute to the workforce and able to take fiscal responsibility in their personal lives. To learn about the positive impact of Michigan 4-H youth career preparation, money management, and entrepreneurship programs, read the 2016 Impact Report: Preparing Michigan Youth for Future Careers and Employment.
Did you find this article useful?
---
You Might Also Be Interested In