Youth environmental stewards can earn presidential recognition
Youth with a passion for natural resources and helping their community can apply for the President's Environmental Youth Award.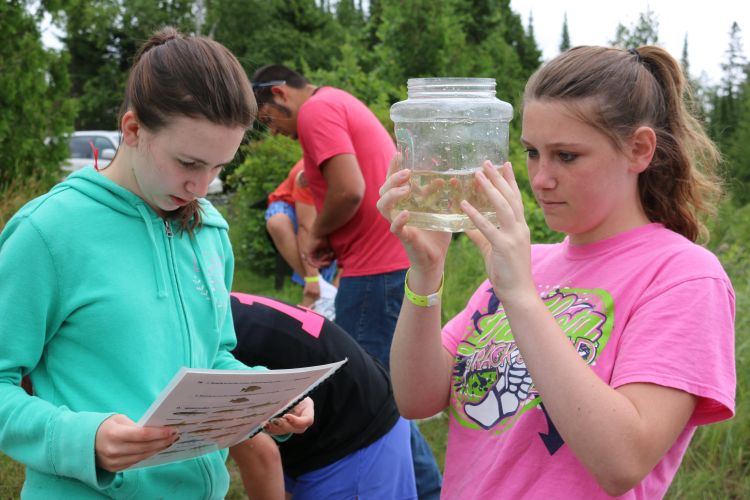 Youth who are interested in natural resources and helping their community can have their environmental stewardship efforts recognized by the President of the United States and the Environmental Protection Agency (EPA). The President's Environmental Youth Award (PEYA) program is designed to educate youth about the nation's natural resources and reward them for their efforts to protect the air, water, land and ecology. Projects can cover a wide variety of environmental topics. All qualified applicants earn a regional certificate of special recognition and one applicant from each region is awarded a presidential plaque by the president. Applications for the national award program are accepted through December 31 each year.
In order to qualify, students must be in kindergarten through 12th grade, successfully complete a project under the guidance of an adult, and submit an application. Projects should promote environmental stewardship and can be developed by young individuals, school classes (K-12), summer camps and youth organizations. Applications for the national award are evaluated for design and implementation of project, environmental need for project, positive environmental impact, long-term impact and innovation. For further details, download the application.
4-H provides a perfect opportunity for youth to foster the kind of passion for environmental stewardship and civic engagement that PEYA recognizes. Past PEYA winners include two California 4-H'ers in 2008 for their public awareness campaign to reduce the use of plastics, a rain garden project by a Michigan 4-H'er in 2005, and two 4-H clubs in 2003; one from West Virginia for an assortment of community service and conservation projects and one from Georgia for their river clean up and community education efforts. Learn more about past winning projects on the EPA website.
Youth interested in environmental stewardship and civic engagement have lots of opportunities to get involved through Michigan State University Extension 4-H. Programs such as 4-H Capitol Experienceand Michigan 4-H Youth Conservation Council help youth explore current issues and identify ways they can get involved to make a positive difference. Youth can also get involved in environmental stewardship efforts through locally based 4-H clubs.
For more information and to get involved, visit the Michigan 4-H website or contact your closest MSU Extension office by dialing toll-free 1-888-MSUE-4MI (1-888-678-3464) and entering the first five letters of your county's name. Ask to speak with someone about joining 4-H. To locate a county office, visit the MSU Extension county office list.