Youth Pork Quality Assurance Program rollover information
Introducing the Youth for the Quality Care of Animals Program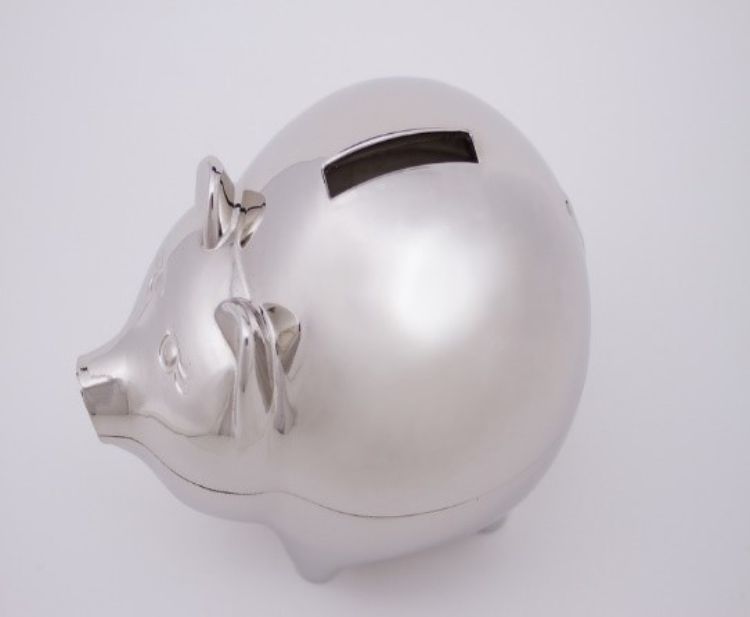 For many years, the Youth Pork Quality Assurance (YPQA) Plus Program has been the core quality assurance certification program for youth who sell and exhibit their swine. Youth swine exhibitors need to become certified if they choose to sell their swine to a pork processor that requires certification. Some county fairs or livestock exhibitions also require youth swine exhibitors to become certified, including many where Michigan State University Extension Michigan 4-H youth participate.
Designed by the National Pork Board, the YPQA Plus Program was created to educate youth producers and help to prevent drug residues, ensure the wholesomeness of pork and pork products, and promote consumer confidence in pig well-being. Every three years, the content and delivery methods for the program were reviewed by an advisory committee made up of stakeholders, agriculture educators, Extension staff and pork producers. In 2015, the advisory committee elected to completely redesign the YPQA Plus program into an overarching, all-species quality assurance program, hence the Youth for the Quality Care of Animals (YQCA) Program was created.
Throughout 2016 and 2017, YQCA Program components were identified by a task force committee and a curriculum development company was hired to create materials for the program. Starting in mid-2017, an online version of the YQCA program went live for youth involved in livestock projects and began offering livestock exhibitions the option of requiring their participants to gain certification in the YQCA program. Although the intended final roll-out date for the YQCA program was January 2018, delays in the platform development led to an extension of the existing YPQA Plus program until June 1, 2018.
As a result of the extension, the status of current (as of January 1, 2018) YPQA Plus advisors will be automatically extended until the end of May 2018. Advisors will be able to access the database, teach YPQA face-to-face sessions and certify youth by entering them into the database until this time. Youth with a current YPQA Plus certification will remain certified until the expiration date has passed; there will not be an extension for youth certifcations. YPQA Plus certifications, as well as YQCA certifications, will be accepted by and could be required by processors and certain fairs and livestock exhibitions.
YQCA Program Components
YQCA is a national, multi-species quality assurance program for youth ages 8 to 21 with a focus on three core pillars: food safety, animal well-being and character development. This program mimics the YPQA Plus Program and highlights 10 good production practices for youth producers to review. The biggest difference between the programs is that YQCA is geared toward all market animal species and not limited to only youth pork producers. This new program includes information for youth raising the following food animals:
Pigs
Beef cattle
Dairy cattle
Sheep
Goats
Market rabbits
Poultry
Youth can gain access to the program and receive certification in two different ways. The first is through the online YQCA system at YQCA.org, where youth will be asked to complete online modules and three correlated quizzes. Through this program delivery method, youth will receive approximately 60 minutes of instruction directly through the YQCA website. The YQCA Program will also offer instructor-led, face-to-face workshops for youth to receive their YQCA certification. To determine if a trainer is available near you, please contact the National Pork Board or YQCA.org.
Regardless of the method that is used to access the program, a standardized fee will be charged with payment made directly to the YQCA Program. For utilizing the online certification system, youth in Michigan will have to pay a $12 fee. When attending a face-to-face, instructor-led session, a $3 fee will be charged per participant. These fees will be used to maintain the YQCA program, keeping the content up-to-date with industry standards and government regulations, and delivered in an engaging and on-demand platform.
Agriculture education and FFA teachers can choose to become certified YQCA trainers. To gain certification, they will need to attend a scheduled webinar. For information on these training dates, please see the YQCA website.
While YQCA is a certification mandated by some pork processors and livestock exhibitions, it is also a helpful educational program that seeks to provide youth livestock exhibitors and producers with an educational platform that will enhance their knowledge of livestock species and quality animal care. To learn more about the YQCA Program or those with inquiries about the program, should visit their website.