NCCEA Speed Meetings

The North Central Cooperative Extension Association is offering three online speed meetings in the areas of Mental/Behavioral Health, Entrepreneurship, and Rural Community Development. The purpose of this series is to highlight programs, success stories, and partnerships in these key areas which have been identified as regional issues. Join us to gain ideas and find others who you may be able to partner with on future programming.
The series is hosted by Michigan State University Extension with Dr. Cheryl Eschbach, Director of the MSU Extension Health and Nutrition Institute hosting the session on Mental/Behavioral Health, and Dave Ivan, Director of the MSU Extension Community, Food & Environment Institute, will be hosting the sessions on Entrepreneurship and Rural Community Development. Please join us for one or all of the speed meetings - session details are below.
MENTAL/BEHAVIORAL HEALTH - APRIL 30, 2020 AT 1:00 PM ET
MENTAL/BEHAVIORAL HEALTH - SESSION DESCRIPTIONS
ENTREPRENEURSHIP - May 1, 2020 AT 1:00 PM ET
ENTREPRENEURSHIP - SESSION DESCRIPTIONS
RURAL COMMUNITY DEVELOPMENT - MAY 6, 2020 AT 1:00 PM ET
RURAL COMMUNITY DEVELOPMENT - REGISTRATION
RURAL COMMUNITY DEVELOPMENT - SESSION DESCRIPTIONS
---
MENTAL/BEHAVIORAL HEALTH SESSION DESCRIPTIONS
---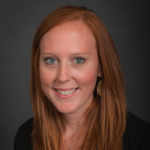 TITLE: Mental health efforts among Illinois Extension
Dr. Josie M. Rudolphi will describe Illinois Extension programs and efforts to promote mental wellbeing among agricultural producers.
SPEAKER: Josie Rudolphi, Assistant Professor, University of Illinois
---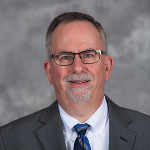 TITLE: Responding to the Mental and Behavioral Health Needs of Iowa Agribusiness
This program will detail mental and behavioral health programmatic efforts that have targeted agribusinesses and agricultural producers in Iowa. The key focus will be on the "Stress on the Farm" series, its unique aspects, and statewide partnership opportunities.
SPEAKER: David Brown, Behavioral Health State Specialist, Iowa State University
---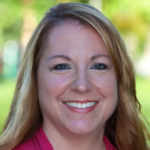 TITLE: Incorporating Behavioral Health into Extension's Statewide Priority Areas
Michigan State University (MSU) Extension is committed to innovative cross-institute collaborations and high impact programming to change the way practitioners, policy makers, and scholars think and act. Based on feedback from key stakeholders working across program areas, Michigan has several pressing grand challenges affecting children, youth, families and communities. In response, during program year 2020, MSU Extension heighten its focus on three critical grand challenges: Climate change, Mental health, and Safe food and water. This presentation shows how behavioral health is incorporated into MSU Extension's statewide priorities and highlights potential growth areas for transdisciplinary work.
SPEAKER: Dr. Deanna East, Associate Director, Health and Nutrition Institute, Michigan State University Extension
---
TITLE: Facing Mental Health Challeges & Seeking Behavioral Health Services in Rural Missouri
Stigma and geographic barriers to accessing mental health care can present all who seek behavorial health services in rural Missouri from seeking help for stress, anxiety, and depression. Missouri faces the largest shortage of behavioral health care providers in the U.S. Suicide is growing at an alarming rate in Rural Missouri. To address these challenges Missouri is home to multiple innovative programs desighed to improve mental health access and outcomes for rural residents, however additional investments are needed.
SPEAKER: Kathy Dothage, Education Director, Home and Family, University of Missouri Extension
---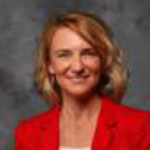 TITLE: Engaged solutions to address rural family stress and well-being in Nebraska
This segment will review Nebraska Extension's engagement and solution-based responses to the many stressors that continue to impact Nebraskans and rural Nebraska communities. Nebraska's Rural Family Stress and Wellness team originated within Nebraska Extension, and has expanded to include partners from a variety of agencies across the state. The group consists of committed individuals focusing on identifying effective strategies and resources to reduce family stress and promote wellness in rural communities.
SPEAKER: Carrie Gottschalk, Engagement Zone Coordinator, University of Nebraska - Extension
---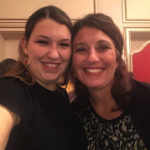 TITLE: Your Thoughts Matter: Navigating Mental Health 4-H Project Book
Amanda Raines and Jami Dellifield are the co-authors of the nationally peer-reviewed 4-H project publication Your Thoughts Matter: Navigating Mental Health. This presentation will give an overview of the project activities and explore how to implement the project in multiple settings. Ohio State University resources for connecting clientele with mental health resources and information will be shared.
SPEAKER: Amanda Raines & Jami Dellifield, Extension Educators (4-H & FCS), The Ohio State University
---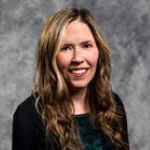 TITLE: SDSU Extension Rural Behavioral Health Team: Research & Programming Efforts
The SDSU Extension Rural Behavioral Health Team is comprised of Extension personnel from diverse backgrounds including agriculture, health and nutrition, physical activity, and mental health. The team strives to implement three broad initiatives: 1) farm stress curricula, 2), mental health first aid training, and 3) an annual state-wide farm and ranch stress summit. The presentation will include a description of current mental health programs and partnerships within agriculture as well as current research efforts.
SPEAKER: Andrea Bjornestad, Assistant Professor; SDSU Extension Mental Health Specialist, South Dakota State University
---
ENTREPRENEURSHIP SESSION DESCRIPTIONS
---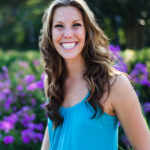 TITLE: Entrepreneurship and Food Systems Programming
The Community Food Systems process promotes immersive community engagement, local ownership and long-term collaboration with community members, including local food practitioners, farmers and food businesses, non-profits, etc. This systems-based approach includes collective processes to determine appropriate strategies for developing food systems that incorporate potentials for entrepreneurship and food business development or growth. This presentation will provide a summary the community process, examples of entrepreneurial activities and ways of getting engaged in the certifications and train-the-trainers offered nationally.
SPEAKER: Courtney Long, Program Manager, Iowa State University
---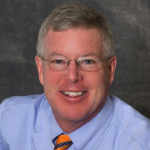 TITLE: Four Minutes That Will Change Your Life!
Four minutes, four slides to cover an incredible program that educates, engages and energizes communities in your state to help entrepreneurs grow and thrive. The Connecting Entrepreneurial Communities program is a part of the Michigan State University Extension, Community Food & Environment Institute, Entrepreneurship Work Group. This unique state-wide conference approach brings programs and resources to a small town and actually embeds the program in the community. It is gaining notoriety nationally and currently there are seven states that have adopted (and adapted) the model to meet their needs. "Probably one of the best conferences I've ever attended! Very informative and the people were super friendly! GREAT EXPERIENCE" … 2019 Conference Attendee
SPEAKER: Andy Hayes, Entrepreneurship Work Group Leader, MSU Extension and President of the Northern Lakes Economic Alliance, Michigan State University Extension
---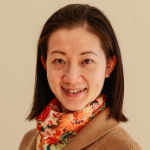 TITLE: Calling all festival and event organizers and volunteers: A 7-week online course designed just for you!

University of Minnesota Tourism Center offers a seven-week oline course on festival and event management. Students learn practical tools for managing festivals and events and have the opportunity to create a business plan for a festival or event of her choice. Offered completely online by a team of experienced instructors, the course accommdates adult learners' schedule while also developing a supportive learning network.
SPEAKER: Xinyi Qian, Tourism Specialist, University of Minnesota
---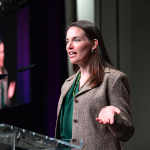 TITLE: Entrepreneurial Ecosystem Building in Missouri
Dr. Low will discuss MU Extension's new focus on entrepreneurship within the context of community and economic development. She will discuss a new program being piloted, in cooperation with University of Wisconsin Extension, on developing networks and culture supportive of entrepreneurship in rural communities. She will also discuss a proposed Missouri Agricultural Innovation Center effort she's leading.
SPEAKER: Sarah Low, Associate Professor of Regional Economics; Director, MU Exceed Program, University of Missouri Extension
---
TITLE: Nebraska Innovation and Entrepreneurship
Highlighting the impacts that Nebraska Extension is making in Entrepreneurship.
SPEAKERS:
Andy Larson, Extension Educator- Innovation and Entrepreneurship, Nebraska Innovation and Entrepreneurship, University of Nebraska Extension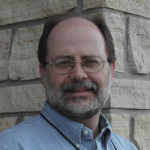 Don Macke, Associate Program Leader, University of Nebraska Extension, Community Vitality, University of Nebraska Extension
---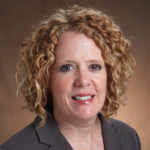 TITLE: Energizing Entrepreneurs

NDSU Extension has embraced the Creating Entrepreneurial Communities concept while adding their own twist on this popular concept. Jodi Bruns, Leadership and Civic Engagement Specialist will share how NDSU Extension brought this conference to rural communities while involving stake holders and community and state partners. Hear about plans to host the next conference on the Fort Berthold Reservation.
SPEAKER: Jodi Bruns, Area Extension Specialist, North Dakota State University
---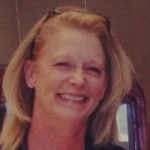 TITLE: Entrepreneurship
Serving as host to provide presentation on entrepreneurship and resources in Ohio, and to facilitate discussion during a one hour webinar.
SPEAKER: Nancy Bowen, Associate Professor and Field Specialist, Community Economics, Ohio State University Extension Community Development
---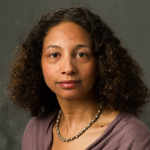 TITLE: Introducing the Purdue Institute for Family Business
The Purdue Institute for Family Business uses a systems approach to help business owning families and their businesses survive and thrive. It offers educational programs that address the major competencies needed for effective family business ownership and management. The goal of PIFB is to prepare family business stakeholders—strategically, financially, and emotionally—for the significant and sometimes unpredictable transitions and decisions that must be made, which determine the success and continuity of the family business.
SPEAKER: Dr. Maria Marshall, Professor, Department of Agricultural Economics Director, Purdue Institute for Family Business, Purdue University
---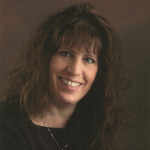 TITLE: Supporting Small Business in Rural Communities
Small Business Basics is a program that SDSU Extension Community Vitality partners with rural communities to grow and strengthen entrepreneurs. Whether the participant is an existing business owner, starting a new business or just exploring a business idea, Small Business Basics has information vital to their success. This is their opportunity to complete or update a business plan and develop valuable contacts with organizations that can help them in business!
SPEAKER: Peggy Schlechter, SDSU Extension Community Vitality Field Specialist, South Dakota State University
---
TITLE: Homegrown: Entrepreneurship in Your Community
An introduction to a new program for key community members to build their local entrepreneurial ecosystem. This program focuses on educating and strengthening the network of people that support, interact, and create opportunities for entrepreneurs. With pilots scheduled for this spring, now being adapted to an online format, we will share the development, adjustment, and successes of the program and welcome any feedback.
SPEAKER: Tessa Conroy, Economic Development Specialist, University of Wisconsin-Madison
---
RURAL COMMUNITY DEVELOPMENT SESSION DESCRIPTIONS
---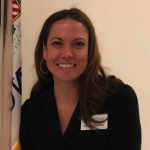 TITLE: Illinois Extension's Online Community Survey Tool
Often, we use secondary data to inform decision-making. However, obtaining primary data to gauge community needs can strengthen decisions, projects, team-building, and more. Our online Community Survey Tool guides community members and development agents as they design and implement surveys to assess their community and/or organization. We help users virtually walk through a comprehensive framework for developing and conducting surveys in their community, and provide questionnaire templates that they can modify to meet their needs. This presentation will give an overview and demonstration of the site, and allow participants to ask questions, receive additional information, and exchange ideas about what types of projects they may wish to use the tools for. To preview, visit https://tools.extension.illinois.edu/communitydevelopment/survey/
SPEAKER: Nancy Ouedraogo, Extension Specialist, Community Economic Development, University of Illinois at Urbana-Champaign
---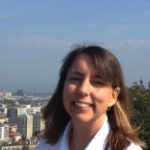 TITLE: Nowhere to Walk or Bicycle: Challenges and Resources for Rural Community Development
The purpose of this session to to help Extension professionals learn ways they can help small and rural communities with community parks and recreation planning. In this session, we will share evidence-based programs, initiatives and resources to support rural parks, recreation and tourism development that improves community quality of life for citizens.
SPEAKER: Laura Payne, Professor, Extension Specialist, Leader Office of Recreation & Park Resources, University of Illinois at Urbana-Champaign
---
TITLE: The Rural Housing Readiness Assessment: Preparing the Ground for Local Housing Policy
The Community & Economic Development program of Iowa State University Extension and Outreach (CED) has developed a program of assistance for communities focusing on education, technical assistance and action planning around community housing. The three-part workshop series is designed to help communities create their own answers to the critical question, "Where do we start?". Through the process, stakeholders familiarizes themselves with the specific local factors that impact the quantity, quality, and affordability of housing in their community.
SPEAKER: Jon Wolseth, Community and Economic Development Field Specialist, Iowa State University
---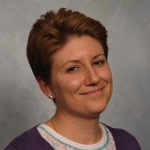 Title: Increasing Local Engagement through Youth Voice
Youth Community Perceptions in a program developed by K-State Research and Extension Community Vitality and 4-H to increase youth engagement at the local level through getting them involved in assessing their community and learning about leadership through community processes. Based on the Community Capitals Model, a pilot sponsored by Epsilon Sigma Phi Alpha Rho, allowed for the development of resources and materials for both local community youth civic organizations as well school systems through curriculum that meets the Kansas Educational Standards of Accreditation.
SPEAKER: Jaime Menon, State Program Leader for Extension Community Vitality, Kansas State University Research and Extension
---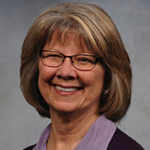 TITLE: Changing the Future of Communities One Grant at a Time

Over 2 years, K-State Research and Extension delivered Grant Writing workshops to 1,250 people who wrote $6.7 m in successful grants in the first year after they took the class. The program is delivered by a specialist to audiences generated by the local agent in their own community.
SPEAKER: Nancy Daniels, Community Vitality Specialist, K-State Research and Extension
---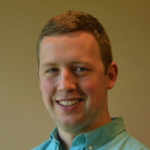 TITLE: Fiscally Ready Communities
Long-term financial planning assists a local government in providing key services such as public safety, quality of life, and economic development; principles for creating and sustaining a vibrant community. Through a partnership with the Michigan Department of Treasury, MSU Extension is able to offer the Fiscally Ready Communities program across the state, building capacity among local governments to improve their long-term fiscal situation and support thriving communities.
SPEAKER: Eric Walcott, Government and Public Policy Specialist, Michigan State University Extension
---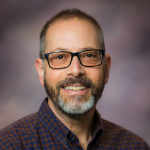 TITLE: The Welcoming Communities Assessment
Successful integration of new Americans, other immigrants, and people of color is an ongoing challenge for many rural communities. This presentation highlights a recent collective effort between a regional development organization, a diversity council, and University of Minnesota Extension to engage a range of social sectors from three rural communities in a group reflective process to assess their readiness for diversity and inclusion. Community readiness is defined as the degree to which a community is ready to take action on an issue. The project team spent several months reviewing the range of community readiness assessments to design a tool and process uniquely focused on diversity, equity and inclusion.
SPEAKER: Scott Chazdon, Evaluation and Research Specialist, University of Minnesota Extension
---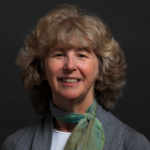 TITLE: Committees That Work Better - online or in person!

Ask "who likes meetings?" and you're likely to get groans. And yet, getting work done in small groups or committees in meetings is a core part of work and civic life . This presentation will highlight Committees That Work, a guide chock full of tools and ideas for community leaders, educators, professionals or anyone who wants better meetings whether online or in person.
SPEAKER: Lisa Hinz, Extension Educator, Leadership and Civic Engagement, University of MN Extension
---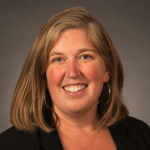 TITLE: Innovation for Social Change

When individuals have the time and space to think creatively on a social problem and
the support to put their innovative ideas into action, profound and long-term impacts
in our communities can happen. University of Minnesota Extension's Innovation for Social Change model takes community changemakers through a facilitated process to spark innovative thinking and approaches while building the competence, confidence and connections of changemakers to lead to change in their communities.
SPEAKER: Lori Rothstein, Extension Educator, Leadership and Civic Engagement, University of Minnesota Extension
---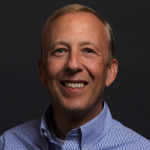 TITLE: New Rural Workforce Movers

The Rural Workforce and Entrepreneur Recruitment and Retention Grant was received by Minnesota Extension from the National Institute of Food and Agriculture. This three-year grant surveyed newcomers in 20 of the 87 counties in Minnesota to examine factors related to migration including move factors, community ratings, community engagement, and workforce characteristics. Focus groups are also held with immigrant and refugee communities. These results will be used to inform Extension and groups working on resident recruitment activities.
SPEAKER: Ben Winchester, Rural Sociology Educator, University of Minnesota
---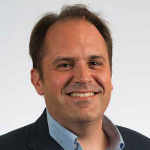 TITLE: Tackling Rural Missouri's Workforce Challenges
A lack of workforce availability is affecting communities across the United States, particularly in more rural areas. Decades of population loss has led to fewer people of working age, let alone people with the skills and credentials needed to fill the available jobs. Tackling these shortages is both an economic and community development issue, as the vitality of many rural communities will depend on their ability to create, retain, and attract a skilled workforce. This presentation will highlight several University of Missouri initiatives designed to tackle these pressing workforce issues by helping rural communities build a sustainable workforce.
SPEAKER: Robert Russell, Assistant Extension Professor, University of Missouri
---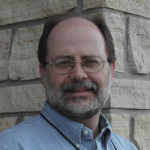 TITLE: Nebraska's Rural Community Prosperity Development Framework
Our presentation will provide an overview of Nebraska's Rural Community Prosperity Development Framework. It will address the framework's 4-Essentials of Place, People, Economy and Community Capacity Building. Additionally this presentation will outline how this framework is being used by the University of Nebraska to organize our rural community economic development efforts.
SPEAKER: Don Macke, Nebraska CVI Program Leader, University of Nebraska Extension
---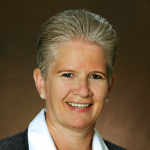 TITLE: Preparing and Developing Leaders to Strengthen Rural Communities
Three leadership programs offered through NDSU Extension will be shared. Program details will be discussed including program curriculum, evaluation results and participant testimonials. Evidence of how program participants were able to strengthen their communities will be shared.
SPEAKER: Marie Hvidsten, Rural Leadership Specialist/RLND Program Director, North Dakota State University Extension
---
TITLE: Building Sustainable Rural Communities
Rural communities guided by a shared vision, inclusion and long-term multi-dimensional strategies are often better positioned to achieve their community development goals. Incorporating sustainability concepts into community development work can provide a forum to identify and find common ground among different, and sometimes conflicting, interests in a community ,leading to more widely accepted outcomes. This presentation will highlight best practices in sustainable community building that have been used in Ohio.
SPEAKER: Myra Moss, Professor and Extension Educator, The Ohio State University
---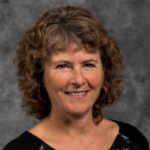 TITLE: Opportunities for Rural Success
SDSU Extension works to co-create vibrant rural areas with the people who reside there. This talk will focus on highlighting opportunities for learning today's necessary leadership skills, driving organizational direction, and raising economic potential. We will discover key partnerships and how important it is to use the resources available in a collaborative manner.
SPEAKER: Kari O'Neill, Community Vitality Field Specialist, South Dakota State University