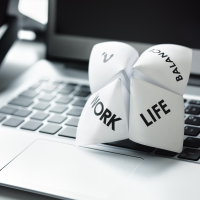 Worklife Wellness Mini-Grants should focus on one or more of the following areas: Creating policy initiatives, environmental initiatives, education and/or activities promoting healthy eating, active living and stress reduction.
Worksite Wellness Articles
Published on December 4, 2020
MSU Extension's new free online course helps workplaces facing conflict relating to social distancing policy enforcement.

Published on June 18, 2019
The WorkLife Office (WLO) supports all MSU faculty and staff by connecting individuals with resources and assistance to help navigate the workplace, career, and life transitions.
Workplace Wellness Posters
There are no entries at this time.