Ph.D. Degree Program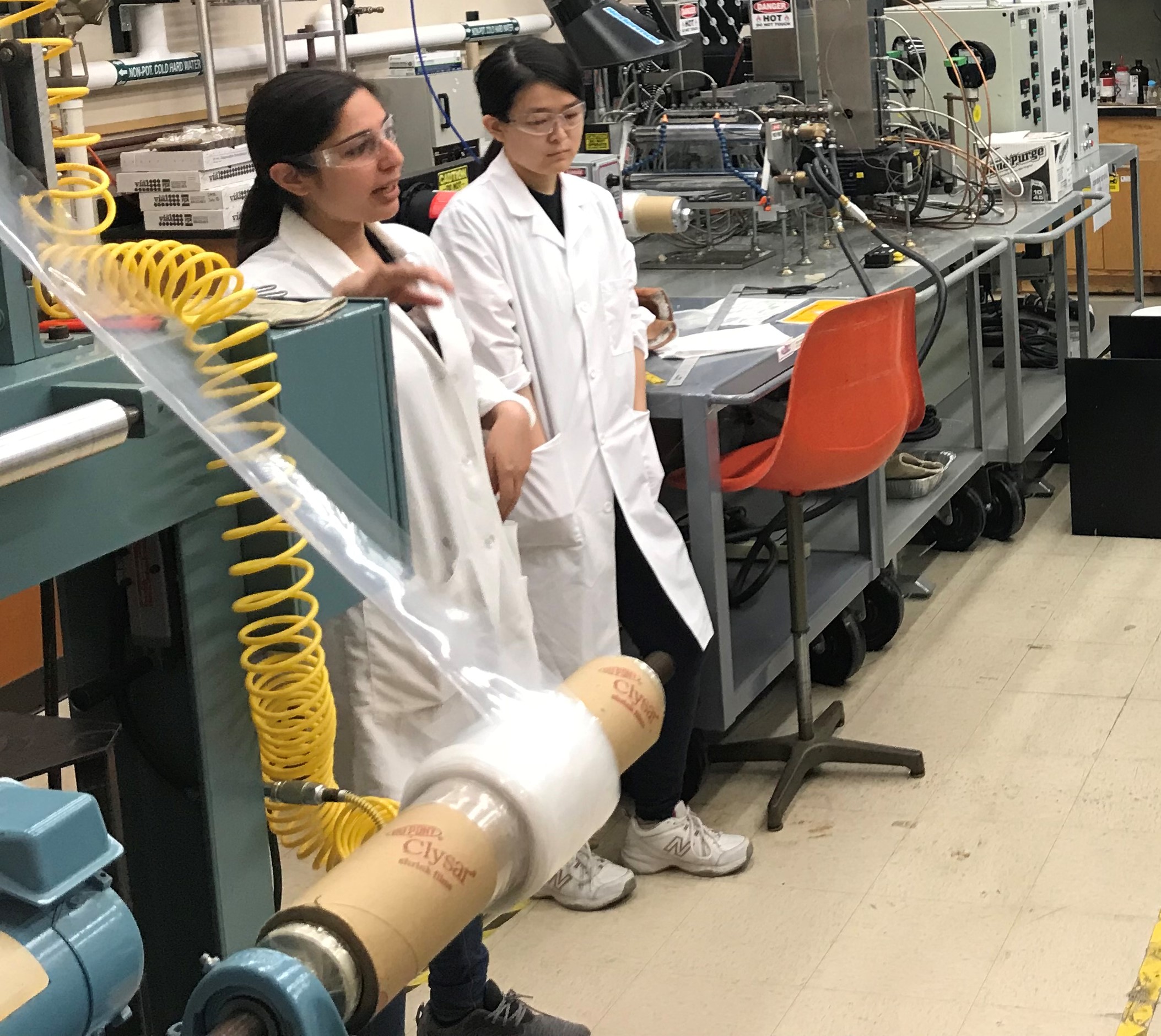 AN OVERVIEW OF THE SCHOOL OF PACKAGING'S Ph.D. PROGRAM:
The Doctor of Philosophy degree in Packaging provides a broad education with specialized training in one of the areas of study such as:
Product and/or package damage in the physical distribution environment
Barrier characteristics of packaging systems and materials
Quality preservation and storage stability of packaged products
Mechanical properties of packaging materials and systems
Distribution packaging
Packaging systems development and optimization
Medical/pharmaceutical packaging
Human factors in packaging
Packaging in business and marketing
Recycling
Environmental impacts of packaging
PH.D. CURRICULUM
The Ph.D. curriculum is highly individualized. All students are required to complete the following:
PKG 985 Analytical Solutions to Packaging Design (3 credits)|
PKG 860 Research Methods (3 credits)
PKG 999 Doctoral Dissertation Research (24 credits)
Additional course requirements will be determined by the student's guidance committee.
Ph.D. Program Admission Requirements
M.S. degree with thesis in packaging or a related science or engineering area
Grade point average of at least 3.40 (4 point scale) in M.S. program
Submission of GRE scores
Three letters of recommendation - Go to: Recommendation Letter for Admission
International students whose native language is not English must also submit test scores demonstrating adequate knowledge of the English language. For more information, see page 12 of the School of Packaging Graduate Student Handbook
Beginning your Studies

Students are admitted to the PhD program only in the fall semester (late August) except in unusual circumstances.
For full consideration, the application for admission, the application fee, and all required documents should be received by January 15th for the following fall semester. International students are encouraged to apply as early as possible or at least by the January 15th deadline.
Admission to the Doctoral Program is also contingent on acceptance of the applicant by a School of Packaging faculty member willing to serve as the applicant's major professor. Go to the School of Packaging Faculty website for a list of faculty and their information.
Important Links and Forms

For More Information Contact:
Dr. Maria Rubino
Graduate Advisor and Professor
The School of Packaging
Michigan State University
East Lansing, MI 48824-1223
Telephone: 517-355-0172
Fax (517) 353-8999
E-mail: mariar@msu.edu