Food Packaging Basics Course

Date: November 11-13, 2019
Location: MSU School of Packaging's Ternes Outreach Center
How to Develop Packages That Reduce Food Waste
This hands-on workshop is designed for those who have a role in managing packaging for food and related operations within their organizations. The three-day workshop offers full insight in all aspects of food packaging to reduce food waste including function, materials, systems and processes, basic principles and commercial status of selected conventional and advanced packaging technologies, distribution, food security, packaging trends and more! You will leave this course better prepared to implement functional design elements and sustainability practices to your company's packaging and related operations.
For a complete agenda, please email Cimberly Weir at cimberly@msu.edu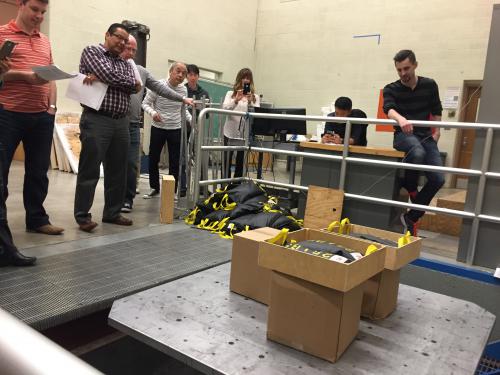 Registration Information:
Cost: $1,695
Includes one dinner and three lunches
Link to ENROLL - https://events.anr.msu.edu/Packaging_Short_Courses/

Hotel Information:
A block of rooms have been reserved at the East Lansing Marriott Hotel. We recommend this hotel as it is very centrally located and the Michigan Flyer bus runs from the Detroit Airport directly to this hotel. However, there are many other hotels in the area that are also close to the campus.
The Marriott room block details are:
Book your group rate for MSU School of Packaging
Start Date: Sunday, November 10, 2019
End Date: Friday, November 15, 2019
Last Day to Book: Saturday, October 19, 2019
Rate is $160.00 / night
Cancellation Policy: Cancellation prior to Nov 1, 2019 will receive full refund, no refunds thereafter. The School of Packaging reserves the right to cancel or change speakers without notice.
For more information please call or email Cimberly Weir at cimberly@msu.edu or 517-353-6797