Abubakr Ayesh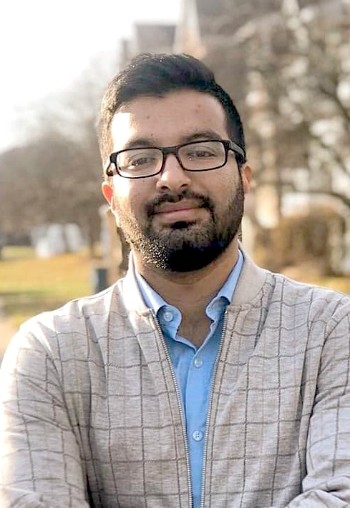 Department of Agricultural, Food, and Resource Economics
PhD Student
Area of Expertise:
Economics of Crime & Conflict, Development Economics, Environmental Economics, Agriculture & Conflict, Technology Adoption
---
Degree:
BSc Hons (Economics), Lahore University of Management Sciences
---
Major Professor: Eduardo Nakasone
Areas of Specialization: Crime & Conflict, Technology Adoption, Causal Inference, Development Microeconomics, Environmental Economics
Expected Graduation: Spring 2022
Born in Kashmir, Pakistan, Abubakr loves trekking and hiking in the mountains. He is a foodie, and he likes reading, particularly autobiographies. Abubakr's passion for understanding economic decision-making, and interest in impact evaluation and causal inference drew him to pursue his PhD immediately after receiving his bachelor's degree.
Abubakr's main specialization is in Economics of Crime & Conflict. His job market paper explores crime as a social cost of agricultural biomass burning. Hence, his work falls at the nexus of Environmental and Development Economics. Abubakr is also interested in technology adoption and intra-household bargaining models. Abubakr is also comfortable with handling geo-spatial data as well as large socioeconomic data.