Adam Ingrao, Ph.D.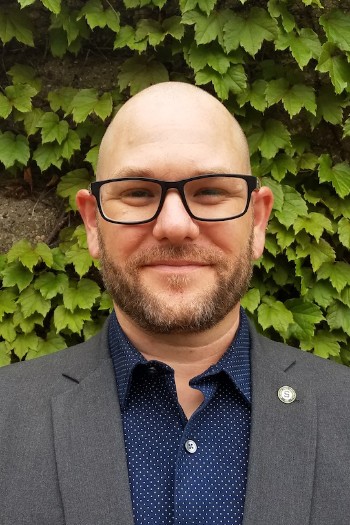 ingraoad@msu.edu
Cellphone: 951-237-5311

Luce County Extension Office
Extension Specialist: MSU Extension Veterans' Liaison / Agricultural Entomologist
Telephone: 906-293-3203
Fax: 906-293-3465
Area of Expertise:
Entomology: Beneficial insects, chemical ecology, biological pest control, and apiculture

Veteran's Services: Resource connections, veteran benefits, employment in the agriculture sector, grants and financial programs for farmer veterans
---
Degree:
BS, Agriculture and Environmental Plant Science, California Polytechnic State University
PhD, Entomology, Michigan State University.
---
Dr. Adam Ingrao is the Veteran's Liaison for Michigan State University Extension and an Agricultural Entomologist. An Army veteran and nationally recognized veteran's advocate, Dr. Ingrao has led efforts to connect veterans with career and wellness opportunities within the agricultural sector. He is the founder and instructor of the MSUE Heroes to Hives program, and the former director of two nonprofits serving farmer veterans in Michigan, the Veterans in Agriculture Network and the Farmer Veteran Coalition of Michigan. His honors include the MSU Plant Science Fellowship, National Science Foundation Fellowship and the US Fruit and Vegetable Industry's 40 leaders in agriculture under 40 award (40 Under 40).
Publications
Interviews