Beverly Ann Przystas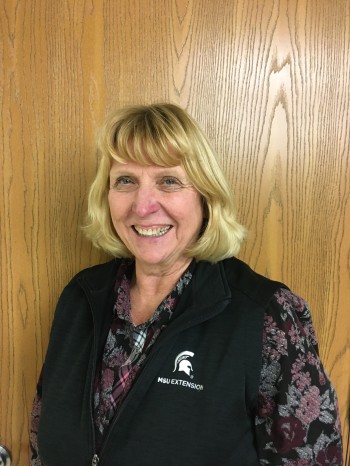 przystas@msu.edu
Telephone: 989-426-7741 ext 205
Cellphone: 989-429-2027
Fax: 989-426-6781
MSU Extension
Career Exploration, Workforce Preparation Extension Educator
4-H Career Exploration work force preparation.
4-H Academic Success
Gladwin County Extension Office
555 W. Cedar St. Suite A
Gladwin, MI 48624
Bev Przystas has been with Michigan State University Extension since March 1, 1979 in various roles in the 4-H and youth program. She recieved her Bachelors in Education from CMU in 1976.
Presently, Bev is a member of the Career Exploration Work Force preparation work team. This also includes entrepreneurship and financial literacy.
Tags: gladwin, msu extension