Gregory Boudreaux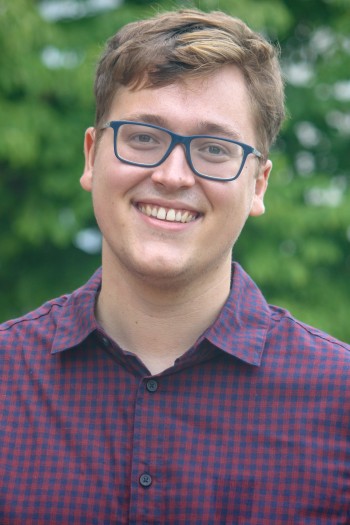 Department of Agricultural, Food, and Resource Economics
Master's Student
---
Degree:
B.A., Loyola University Chicago
---
Major Professor: Frank Lupi
Area of Specialization: Environmental & Resource Economics
Greg is a first-year M.S. student in AFRE, specializing in environmental and resource economics. In particular, Greg is interested in the nonmarket valuation of environmental goods, ecological economics, and climate & energy policy. Originally from Kansas City, Missouri, he attended Santa Clara University and Loyola University Chicago, where he graduated in 2018 with a bachelor's degree in economics. At Loyola, Greg cultivated an interest in environmental economics, and collaborated with Dr. Donald Jones and Dr. Max Melstrom as a Provost Undergraduate Research Fellow, a role in which he studied how residents of Chicago value the monetary and environmental benefits of green stormwater management infrastructure. While living in Chicago, Greg served as a Research Assistant at the Chicago Council on Global Affairs, and was the Vice President of Loyola's Economics Forum.
Currently, Greg works as a research assistant to Dr. Frank Lupi on an NSF-funded study of the economic impacts of harmful algal blooms in Lake Erie. In addition to his interests in environmental economics, Greg also enjoys reading about topics in public finance, urban economics, and industrial organization. When he isn't studying, he enjoys reading fiction, kayaking, and spending time with his cats. After graduation, he hopes to work as an economist in a research-based environmental policy or consulting organization, before continuing his graduate studies and pursuing a Ph.D.