Clarence Rudat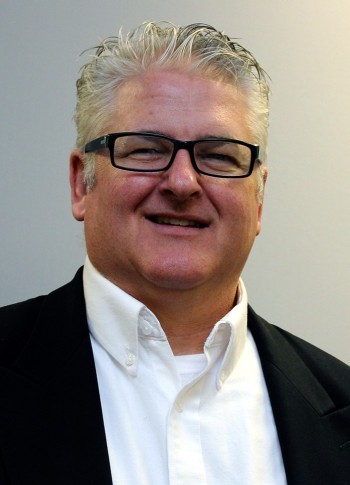 Muskegon Community College – Muskegon
Program Coordinator - Muskegon Community College
Telephone: 231-777-0576

Muskegon – Muskegon Community College
221 S. Quarterline Rd
Muskegon, MI 49442
West Shore Community College – Scottville
Program Coordinator - West Shore Community College
Telephone: 231-845-3336

Scottville - West Shore Community College
3000 N. Stiles Rd.
Scottville, MI 49454
Clarence Rudat is the program coordinator for the Michigan State University Institute of Agricultural Technology (IAT) partnership in Muskegon and Scottville.
Rudat oversees the associate of applied science in agriculture degree at Muskegon Community College and at West Shore Community College along with the MSU IAT certificate programs offered at those locations. His responsibilities as coordinator include working with students and building relationships within the agriculture community to provide innovative experiences for students entering different food and agriculture industries.
Additionally, Rudat is involved in the MSU agriculture transportation, MSU Commodity Overview of Food Processing and MSU beekeeping and pollination courses. He is also certified with the Controlled Environmental Agriculture program that focuses on hydroponic and aquaponic farming systems. Rudat sits on the board of Innovation and Entrepreneurship at Muskegon Community College and the West Michigan Agribusiness Talent Council. He also works with the West Michigan Shoreline Food Processing Initiative on workforce and talent development.
For more than three decades, Rudat developed his expertise by being an agriscience teacher and FFA advisor. He created one of the first farm to school programs which is featured as a model for the USDA's food and nutrition for schools initiative that led to serving as a National Hunger Awareness ambassador traveling the U.S. discussing programs to fight hunger in local communities by establishing entrepreneurial programs around local food sources.
Internationally Rudat has provided training for the Nigeria National Youth Summit on Agri-Business Entrepreneurship in Abuja, Nigeria, and he served as an instructor for the Costa Rica Agriculture Immersion Experience.