Connor Buckley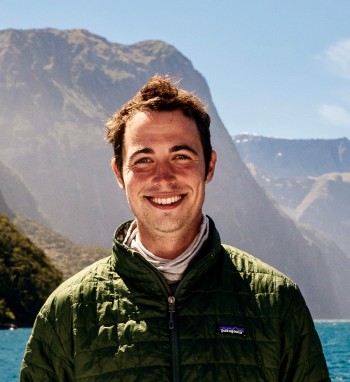 Quantitative Fisheries Center
M.S. Student
Telephone: 603-767-6476

480 Wilson Rd, RM 22 Natural Resource Building, East Lansing, MI 48824
Area of Expertise:
Population ecology, fisheries management, ecological modeling, conservation biology
---
CV: File Download
Background:
I am originally from the small coastal town of Portsmouth, New Hampshire, and grew up surrounded by fishing and fishermen. I completed my B.S at the University of Alabama in Marine Science and Biology, and worked on a project exploring the effects of endocrine-disrupting compounds from wastewater treatment effluent on the behavior of the mangrove rivulus. From there I headed to Alaska to work for the National Marine Fisheries Service as a North Pacific Groundfish Observer in the Bering Sea and Aleutian Islands. After two and a half years, and many thousands of cod otoliths later, I decided to come back to school and pursue an M.S. here at Michigan State University.
---
Research:
My work aims to connect the large-scale climatic shifts in precipitation and water temperature in Great Lakes streams with the efficacy of sea lamprey migration barriers as a management strategy using a wide assortment of data types integrated into a Bayesian Network modeling structure.