Douglas Landis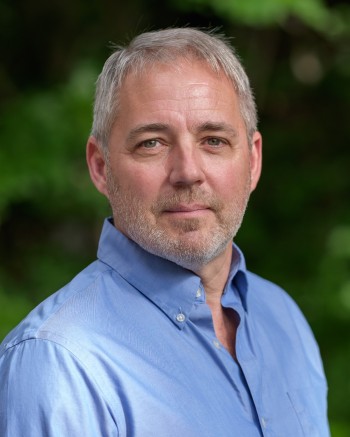 landisd@msu.edu
Telephone: 517-353-1829

Department of Entomology
University Distinguished Professor
Center for Integrated Plant Systems
578 Wilson Rd. Room 204
East Lansing, MI 48824
See a list of Doug Landis's publications on Google Scholar.
Bio
Landis is a Professor of Insect Ecology in the Department Entomology. His research focuses on understanding the factors that influence arthropod biodiversity and ecosystem services in agricultural landscapes. He is the author of over 140 peer-reviewed journal articles, 25 book chapters, and more than 50 Extension bulletins. He has won numerous awards for his work including the Entomological Society of America Recognition Award in Entomology for outstanding contributions to agriculture, and the Outstanding Alumnus Award from North Carolina State University, College of Agriculture and Life Sciences. He received an MSU Beal Distinguished Faculty Award in 2013, and was named a Fellow of the Entomological Society of America in 2016.
Current assignment: Teaching 15% | Research 75% | Extension 10%
Program Description
Teaching
My teaching program is focused on: 1) mentoring graduate students and post-docs, 2) teaching graduate and undergraduate students in classroom settings, and 3) mentoring of undergraduate research assistants in my lab. At any one time, I typically have 5 to 11 graduate student mentees, split roughly equally between MS and PhD students, and 1-2 post-docs. My teaching responsibilities include ENT 848 Biological Control (offered in the spring of odd-numbered years). I also provide guest lectures in a variety of classes including CSS 442 Agricultural Ecology, and FW 443 Restoration Ecology. I typically have 3 to 6 undergraduate research assistants in my lab, of which one or two per year are conducting independent research projects.
Research
My lab focuses on the ecology, conservation and management of insects in agricultural landscapes. Research themes include understanding the influence of landscape structure on insect ecology, design of sustainable landscapes to promote ecosystem services, conservation/restoration of rare species and communities, and invasive species ecology and management. Current research projects:
Arthropod-mediated ecosystem services in agricultural landscapes
Biodiversity impacts of biofuel landscapes
Native plants and beneficial insects
Non-consumptive effects of predators on prey
Conservation biology of monarch butterfly
Interactions of conservation lands with agriculture
I am funded by: the US Department of Energy through the Great Lakes Bioenergy Research Center, the US National Science Foundation as a co-PI on the KBS Long-term Ecological Research project, as a co-PI on grants from the USDA NIFA AFRI and North Central SARE programs. In addition, I receive funding from Project GREEEN, and the MSU MacCready Reserve Endowment.
Extension
My extension program focuses on the use of ecological restoration to enhance biodiversity and ecosystem services, and on invasive species ecology and management. Current areas of outreach include the biodiversity implications of bioenergy landscapes, prairie fen and oak savanna restoration, the use of native plants to enhance ecosystem services, monarch butterfly conservation, and biological control of invasive spotted knapweed.
Concentrations
Insect ecology
Biological control
Landscape ecology
Ecosystem services
Invasive Species
Natural areas stewardship
Restoration ecology
Habitat management
Professional Experience
2013-2014 - Interim Chairperson, Dept. of Entomology, Michigan State University
2009-Present - Core Faculty, MSU Asian Studies, Michigan State University
2000-2003 - Associate Director, Center of Integrated Plant Systems, Michigan State University
1994-present - Core Faculty, Ecology, Evol. Biol., behavior Program, Michigan State University
1988-1996 - Field Crops Entomologist, Dept. of Entomology, Michigan State University
1987 - Visiting Asst. Prof., School of Forestry and Environ. Biology, Duke University
Selected Publications
Landis, D.A., S.D. Wratten & G.M. Gurr. 2000. Habitat Management to Conserve Natural Enemies of Arthropod Pest in Agriculture. Annual Review Entomology 45:173-201.
Landis, D.A., M.M. Gardiner, W. van der Werf, and S.M. Swinton. 2008. Increasing corn for biofuel production reduces biocontrol services in agricultural landscapes. PNAS. 105: 20552-20557.
Isaacs, R., J. Tuell, A. Fiedler, M. Gardiner and D. Landis. 2009. Maximizing arthropod-mediated ecosystem services in agricultural landscapes: the role of native plants. Frontiers in Ecology and the Environment. 7: 196-203.
Gardiner, M.M., D.A. Landis, C. Gratton, C.D. DiFonzo, M. O'Neal, J.M. Chacon, M.T. Wayo, N.P. Schmidt, E.E. Mueller and G.E. Heimpel. 2009. Landscape diversity enhances the biological control of an introduced crop pest in the north-central U.S. Ecological Applications 19: 143-154.
Ragsdale, D.W., D.A. Landis, J. Brodeur, G.E. Heimpel, N. Desneux. 2011. Ecology and Management of the Soybean Aphid in North America. Annual Review of Entomology 56: 375-99.
Meehan, TD, BP. Werling, DA. Landis and C. Gratton. 2011. Agricultural landscape simplification and insecticide use in the Midwestern U.S. PNAS. 108: 11500-1505.
Tscharntke, T, Jason M. Tylianakis, Tatyana A. Rand, Raphael K. Didham, Lenore Fahrig, Péter Batáry, Janne Bengtsson, Yann Clough, Thomas O. Crist, Carsten F. Dormann, Robert M. Ewers, Jochen Fründ, Robert D. Holt, Andrea Holzschuh, Alexandra M. Klein, David Kleijn, Claire Kremen, Doug A. Landis, William Laurance, David Lindenmayer, Christoph Scherber, Navjot Sodhi, Ingolf Steffan-Dewenter, Carsten Thies, Wim H. van der Putten and Catrin Westphal1. 2012. Landscape moderation of biodiversity patterns and processes - eight hypotheses. Biological Reviews 87:661–685.
Werling, B.P., T.L. Dickson, R. Isaacs, H. Gaines, C. Gratton, K.L. Gross, H. Liere, C.M. Malmstrom, T.D. Meehan, L. Ruan, B.A. Robertson, G.P. Robertson, T.M. Schmidt, A.C. Schrotenboer, T.K. Teal, J.K. Wilson, and D.A. Landis. 2014. Perennial grasslands enhance biodiversity and multiple ecosystem services in bioenergy landscapes. PNAS 111: 41652–1657.
Landis, D.A. 2017. Designing agricultural landscapes for biodiversity-based ecosystem services. Basic and Applied Ecology, Invited View. 18: 1-12.
Gurr, GM, SD Wratten, DA Landis, M You. 2017. Habitat Management to Suppress Pest Populations: Progress and Prospects. Annual Review of Entomology. 62: 91-109