Erin E. Powell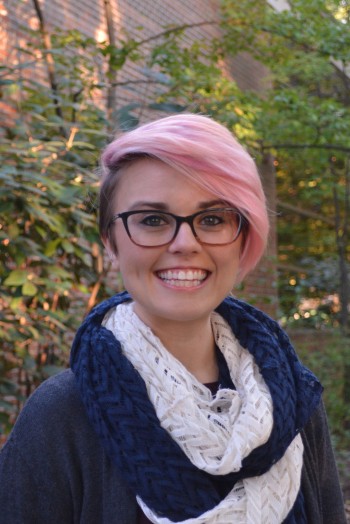 Genesee County Extension Office
Supervision of nutrition and physical activity education.
Erin Powell is a registered dietitian who works in community nutrition programs, focusing in online education and social media.
Erin Powell is a registered dietitian and Extension Educator who works in the community nutrition programs, funded by the Supplemental Nutrition Assistance Program - Education (SNAP-Ed) and the Expanded Food and Nutrition Education Program (EFNEP). She provides statewide leadership to online education and social media for both programs.
Erin has been with MSU Extension since 2013, starting as a Supervising Educator for the SNAP-Ed and EFNEP programs in Bay, Genesee, Midland, Saginaw, and Shiawasee Counties (District 9). She transitioned to provide leadership to distance education, social media, and policy, systems, and environmental change initiatives which aim to make the healthy choice the easy choice by making changes to the environments and policies that impact people's ability to make healthy choices. Erin now focuses all of her effort on distance education and social media. Erin received her Bachelor's degree in dietetics from Ohio State University and completed her dietetic internship and Master's degree in nutrition from Kent State University.
Follow us on social media:
MI Health Matters Facebook Page
MI Health Matters YouTube Channel
MSU Extension's EFNEP Facebook Page