Erwin Elsner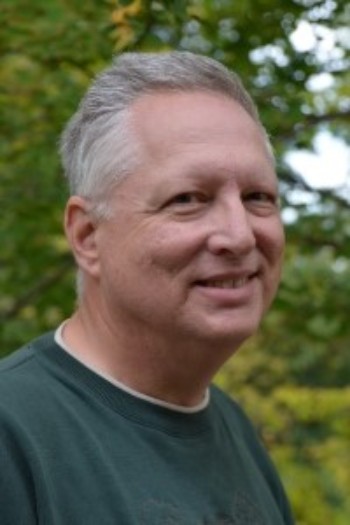 elsner@msu.edu
Telephone: 231-922-4822

MSU Extension
Small Fruit Educator
Food and Animal Systems
Consumer Horticulture
Grand Traverse County Extension Office
520 W. Front St. Suite A
Traverse City, MI 49684
Erwin 'Duke' Elsner is a small fruit and consumer horticulture educator for Michigan State University Extension based out of the Grand Traverse County Extension office in Traverse City, Michigan. He has been an Extension educator with MSU since 1990. He holds a B.S., M.S. and Ph.D in entomology, the study of insects and their relatives.
His responsibilities with MSU Extension as a small fruit educator include working with commercial growers of small fruits throughout the state to improve production practices, utilize integrated pest management practices for the control of insect, disease and weed pests, and provide educational programming to suit the current needs of the grower community. Duke primarily works with the wine grape growers in the northern half of the lower peninsula, but he is also available to assist with the production of saskatoon berries, blueberries, cranberries, raspberries, blackberries, strawberries and other small fruits.
As a consumer horticulture educator, Duke's role is to provide information and assistance to the public on issues relating to integrated pest management for garden, ornamental and landscape plants and household pests. Duke often teaches classes on plant health care and problem diagnostics for the Master Gardener Program. He is available to schools, garden clubs, conservation organizations and others for consultation or to speak on entomological topics, especially on Michigan's butterflies and moths, which he has studied for more than 50 years.
Duke also teaches an entomology course for a two-year plant science degree program jointly offered by MSU and Northwestern Michigan College in Traverse City.
Tags: grand traverse, msu extension