Gabbie Baillargeon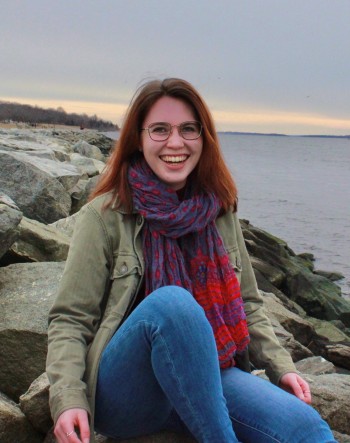 Department of Fisheries and Wildlife
M.S. Student
Area of Expertise:
Predator-prey dynamics, quantitative population dynamics, stock assessments
---
CV: File Download
Education:
B.S. Applied Mathematics and B.S. Marine Biology (2020) Roger Williams University
---
Background:
I spent most of my life growing up in the desert of Phoenix, Arizona where I originally found my passion for wildlife and conservation science. After moving to the New Hampshire seacoast, I pursued my undergrad at Roger Williams University in Rhode Island, where my interests shifted to fisheries science. During my REU at UCSB, I studied the functional response of pacific rock crabs and their role in the rocky intertidal community. After a short-term study abroad in Panama, I was determined to pursue fisheries research that can provide insight on how to better manage a fishery system to the benefit of both ecosystem and socio-economic system. My undergraduate senior thesis focused on developing an analytical approach to quantify the sustainability of wild-caught species in the marine aquarium trade. This work opened my eyes to the potential of working at the intersection of mathematics and ecology, and led me to pursue a Masters in wildlife and fisheries at MSU.
---
Research:
My research is focused on assessing the predator-prey dynamics in Lake Huron by investigating top-down and bottom-up drivers of change in the fish community using stock assessments and modeling approaches.
---
Publications:
Baillargeon GA, Tlusty MF, Dougherty ET, Rhyne AL (2020) Improving the productivity-susceptibility analysis to assess data-limited fisheries. Mar Ecol Prog Ser 644:143-156. https://doi.org/10.3354/meps13362