Heidi Macwan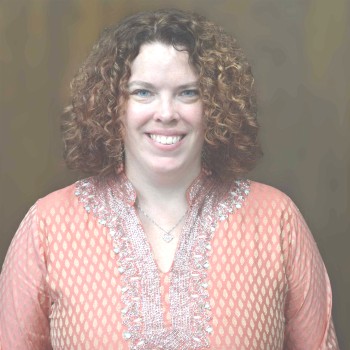 School of Planning, Design and Construction
Communications Manager
Telephone: 517-353-4454

Human Ecology Building
552 W. Circle Drive, Room 101
East Lansing, MI 48824
National Charrette Institute
Communications Manager
Telephone: 517-355-4454

ANR Communications & Marketing
Communications Manager
Telephone: 517-355-3979

Cook Hall
458 W. Circle Drive, Room 5
East Lansing, MI 48824
Heidi Macwan manages marketing and communications activities for the School of Planning, Design and Construction and the National Charrette Institute at Michigan State University. She is also the College of Agriculture and Natural Resources web accessibility policy liaison and a dotCMS website trainer.
For the School and Institute, Macwan is responsible for digital and print communications, media relations, brand management and event planning. As webmaster, she maintains several websites and related social media accounts. Macwan is the School's web accessibility policy liaison where she manages and maintains web-accessibility standards within her units. She edits and produces publications, marketing materials and e-newsletters. Macwan also currently co-chairs the SPDC Lecture Series Committee.
For the College, Macwan conducts trainings in dotCMS for faculty, staff and student workers. She also develops training documentation and videos. Macwan also serves as the College liaison for web accessibility. In this role, she manages the college's Web Accessibility Compliance Plan and liaison group, and advises faculty and staff on matters pertaining to this topic.
Macwan holds a bachelor's degree in anthropology from Michigan State University.