Kelsey Hopkins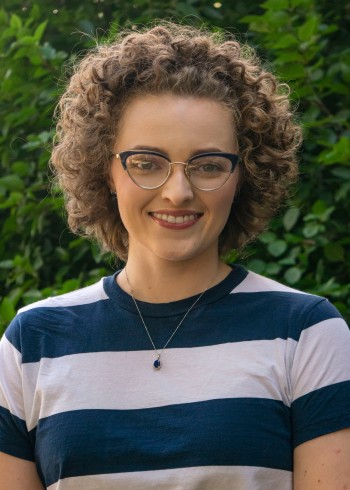 Department of Agricultural, Food, and Resource Economics
PhD Student | GSO Cook-Seevers Hall Co-op Treasurer
Degree:
B.A. Mathematics, University of Iowa;
B.S. Economics, University of Iowa;
A.S. Rock Valley College
---
Major Professor: Melissa McKendree
Areas of Specialization: Food & Agricultural Markets, Food & Agribusiness Management, Choice Behavior
Kelsey is interested in sustainable clothing and natural fiber practices. As such, she is interested in wool production and consumption in the U.S. and how consumers make decisions when purchasing these products. These interests stem from her love of knitting and personal experiences with "slow fashion" and sustainably-minded consumption choices. Kelsey is originally from Belvidere, Illinois, which is a small agricultural town northwest of Chicago. She came to the Department of Agricultural, Food, and Resource Economics at MSU because she wants to conduct research that benefits people and can actively improve the world around us.