Kelsey Hopkins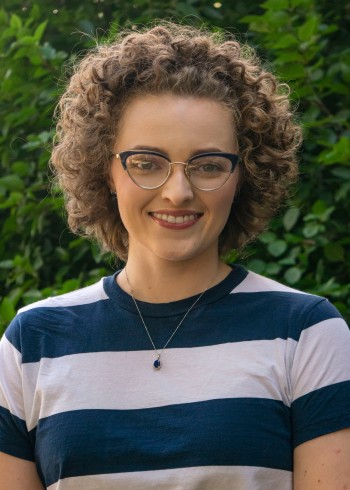 Department of Agricultural, Food, and Resource Economics
PhD Student | GSO Brownbag Chair
---
Degree:
B.A. Mathematics, University of Iowa
B.S. Economics, University of Iowa
A.S. Rock Valley College
---
Major Professor: Melissa McKendree
Areas of Specialization: Food & Agricultural Markets, Food & Agribusiness Management, Choice Behavior
Kelsey is interested in all aspects of U.S. sheep production, including specialty meat markets and wool fiber usage. Her previous research involves voting behavior as a form of preference expression and sustainable wool consumption patterns. Kelsey's current work focuses on food fraud in halal meat markets, in particular U.S. consumer, retailer, and processor perceptions and willingness to pay for/supply halal meat certification attributes as a means for avoiding food fraud. Kelsey is originally from Belvidere, Illinois, which is a small agricultural town northwest of Chicago. She came to the Department of Agricultural, Food, and Resource Economics at MSU because she wants to conduct research that benefits people and can actively improve their lives.