Isabel Branstrom
Isabel is a Consumer Horticulture Extension Educator based out of Mason, MI.

Have a question about gardening? Call 1-888-678-3464 (Monday, Wednesday and Friday from 9am to 12pm). Or, submit your questions electronically by visiting https://ask2.extension.org/.
Related Work
Drive-by botany: Orange daylily and white sweet-clover
Published on July 19, 2022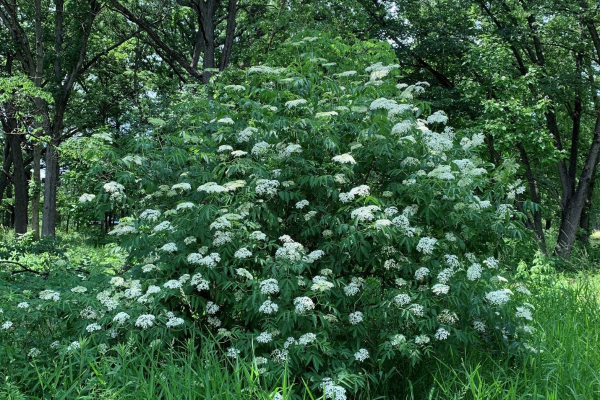 Drive-by botany: Elderberry and ox-eye daisy
Published on July 12, 2022

Where can you ask gardening questions?
Published on June 23, 2022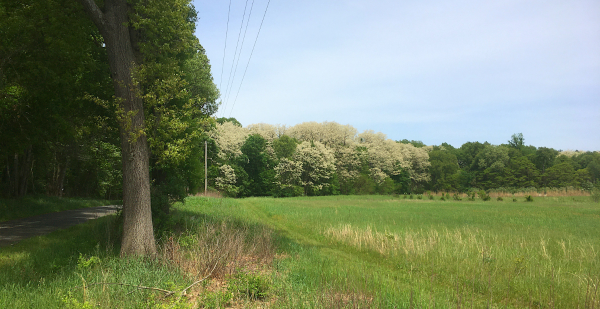 Drive-by botany: Black locust and multiflora rose
Published on June 21, 2022
Drive-by botany: Purple dead-nettle and Morrow's honeysuckle
Published on May 24, 2022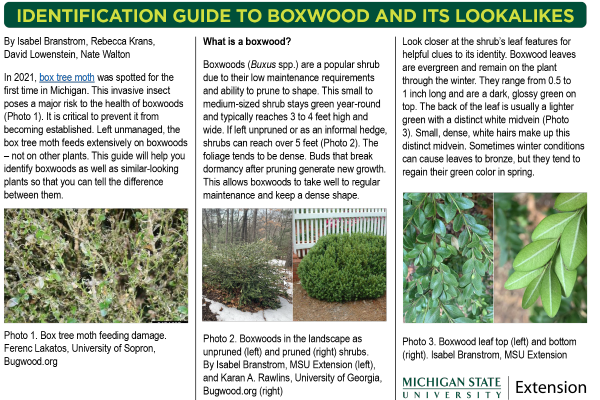 Identification Guide to Boxwood and its Lookalikes
Published on May 12, 2022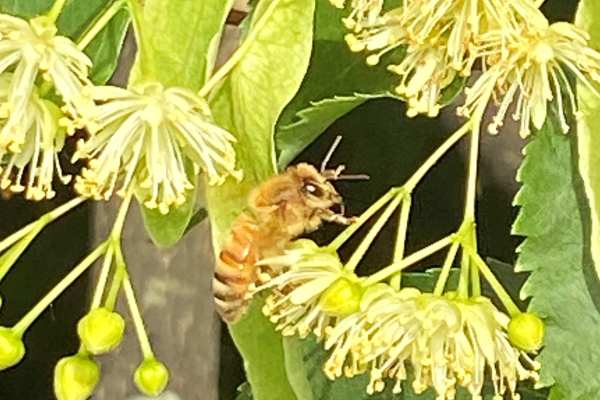 Pollinator supportive trees and shrubs for farm and orchard windbreaks
Published on April 8, 2022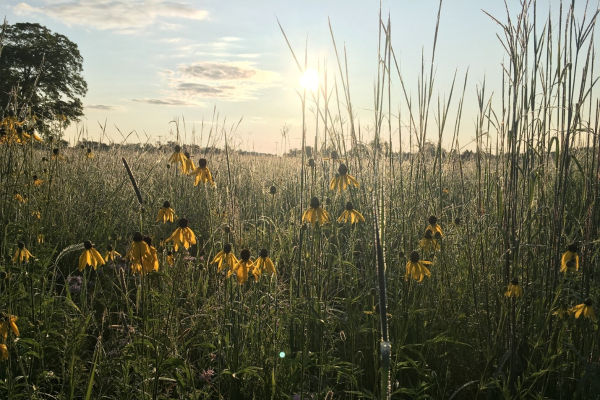 Pocket of paradise: A second case study of establishing large-scale prairie planting
Published on February 21, 2022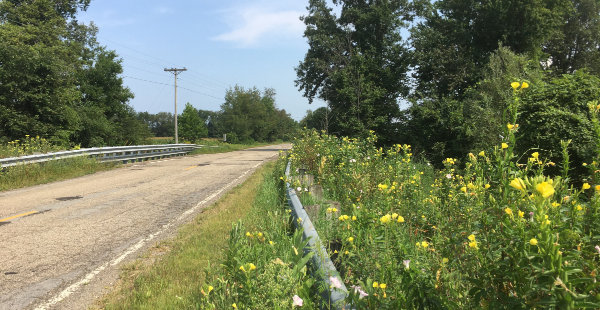 Drive-by botany: Frost aster and evening primrose
Published on September 27, 2021