John Spink, Ph.D.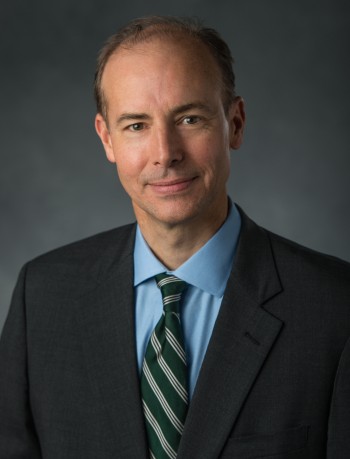 School of Packaging
Director and Assistant Professor, Food Fraud Initiative
Telephone: 517-381-4491

Food Safety & Toxicology Bldg., 1129 Farm Lane, Rm. B51
East Lansing, MI 48824
---
Degree:
B.S. in packaging from Michigan State University, 1988
M.S. in packaging from Michigan State University, 1991
Ph.D. in packaging from Michigan State University, 2009
---
Dr. John Spink has earned his Ph.D. from the Michigan State University School of Packaging in 2009 with a Dissertation topic focused on anti-counterfeit risk assessment (title: Analysis of Counterfeit Risks and Development of a Counterfeit Product Risk Model). Earlier he earned his BS and MS from the School of Packaging in 1988 and 1991. Between his MS and Ph.D., he worked 14 years in industry with 11 years in and around packaging for Chevron Corporation.
His MSU teaching activities include developing and teaching School of Packaging PKG listed online graduate courses in "Anti-Counterfeit and Product Protection," "Packaging for Food Safety," and the online Food Safety program listed "Quantifying Food Risk." He also co-developed the two MSU Department of Public Health online graduate courses of basic and advanced "Counterfeit Medicines and Public Health Introduction. He is currently an Assistant Professor in the Department of Supply Chain Management in the Eli Broad College of Business at Michigan State University. His current teaching responsibilities include the undergraduate required course of "Introduction to Supply Chain Management" which integrates procurement, operations management, logistics and distribution, as well a customer service and overall supply chains risks that include counterfeits.
Since joining MSU as a faculty member, his anti-counterfeiting and food safety focus combined to lead global development of the food fraud prevention topic. Food Fraud is intentional deception for economic gain using food and includes intellectual property rights counterfeiting.
Key peer-reviewed scholarly journal publications include:
Defining the Types of Counterfeiters, Counterfeiting, Offender Organizations
A Review of the Nigerian Combating Counterfeiting and Sub-Standard Medicines Initiatives
Overview of the Selection of Strategic Authentication and Tracing Programmes
His leadership positions include product fraud related activities with "ISO 22000 Food Safety" and "TC292 Security Management/ Fraud Countermeasure," GFSI Food Fraud Think Tank, and U.S. Pharmacopeia (USP). Global activities include engagements with the European Commission, INTERPOL and Operation Opson, New Zealand MPI, Codex Alimentarius, WHO/FAO, and served as an advisor on Food Fraud to the Chinese National Center for Food Safety Risk Assessment (CFSA).
Book Publications
Spink, John W (2019). Food Fraud Prevention – Introduction, Implementation, and Management, Textbook (Note: this is the first textbook published on this topic).
Spink, John (In Press, July 2020, Overview of Integrated Supply Chain Management: Sourcing, Operations & Logistics
Selected Publications on Counterfeiting
Spink, J. (2017). Product Fraud and Product Counterfeiting as a Source of Terrorist Funding, Security Journal
Heinonen, J., Spink, J., & Wilson, JM, (2017). When Crime Defies Classification: The Case of Product Counterfeiting as White-Collar Crime, Security Journal
Spink, John, Rip, Michael, and Moyer, Douglas C, (2016). New Perspective for Addressing Public Health Threat of Counterfeit Medicines: A Review of the Nigerian Combating Counterfeiting and Sub-Standard Medicines Initiatives, Journal of Forensic Science & Criminology,
Spink, J., Moyer, DC, Park, H., and Heinonen, J. (2014). Development of a Product Counterfeiting Clustering Tool (PCICT), Crime Science Journal
Spink, J., Moyer, DC, Park, H., and Heinonen, J. (2013/2017) Defining the Types of Counterfeiters, Counterfeiting, Offender Organizations, Crime Science Journal,
Spink, J. & Fejes, Z, (2012) Review of Reports Quantifying the Economic Impact of Counterfeiting and Piracy, International Journal of Comparative and Applied Criminal Justice,
Spink, J., Singh, J. and Singh, S. (2011). Review of Package Warning Labels and Their Effect on Consumer Behavior with Insights to Future Anti-counterfeit Strategy of Label and Communication Systems. Packaging Technology and Science,
Spink, J (2011). The Challenge of Intellectual Property Enforcement for Agriculture Technology Transfers, Additives, Raw Materials, and Finished Goods against Product Fraud and Counterfeiters, Journal of Intellectual Property Rights
Spink, J, Helferich, O K, and Griggs, J, (2010). Combating the Impact of Product Counterfeiting: Defining the Growing Risk to Supply Chain Cost and Service Performance [Refereed Article], Journal of Distribution Business Management.
Spink, J (2018). Title: "Chapter - Food counterfeiting: a growing concern," in "Encyclopedia of Food Chemistry," Section 6: Food Adulteration and Contamination,
Spink, J (2012). Chapter: Overview of the Selection of Strategic Authentication and Tracing Programmes. In: Counterfeit Medicines: Volume I. Policy, Economics, and Countermeasures,