Kalvin Canfield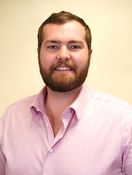 Department of Plant, Soil and Microbial Sciences
Graduate Research Assistant
Telephone: 517-353-0488

---
Kalvin Canfield
Graduate Research Assistant
Canfie34@msu.edu
Educational background:
B.S. in Crop and Soil Sciences: Agronomic Sciences with a minor in Entomology and Sustainable food systems
Research interests:
My research interest is in production agriculture. I am most interested in corn, wheat, and soybean production, and how management practices could be improved to maximize grower profitability while ensuring sustainability of cropping systems in the long term. I am currently working on precision planting in winter wheat.
Research experience:
Undergraduate lab assistant for Michigan State University Field Crop Weed Science program 2013-2018