Kathryn Reed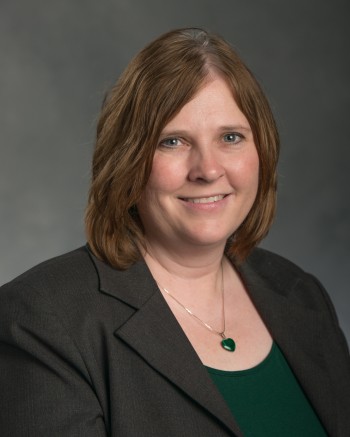 kreed@msu.edu
Telephone: 517-355-0284

Director of Donor Relations and Stewardship
CANR External Relations
446 West Circle Drive
Justin S. Morrill Hall of Agriculture, Room 319
East Lansing, MI 48824
Kathryn Reed is the director of donor relations and stewardship for CANR. She serves as a collaborative strategist and facilitator by developing a stewardship program. She also works to maximize the efficiency of development officers to help connect with more alumni in less time. Kathryn currently serves as director of alumni relations and special events for the CANR, a position she has held since 2003.
Previously, Kathryn was the director of alumni relations for CANR. Kathryn has more than 15 years of experience managing special events, volunteer boards and member programs. Prior to coming to MSU, she coordinated alumni programming for a law college, assisted an association with its annual trade show, managed volunteer and member programs at a children's science museum and coordinated sales campaigns for an outdoor concert festival that hosted national acts such as the Steve Miller Band, Rosemary Clooney, Sheryl Crow, Dolly Parton, the Goo Goo Dolls and Little Richard.
She has been a presenter and session host at the annual CASE V conference in Chicago. Kathryn has presented at the National Agricultural Alumni and Development Association annual conference (NAADA) and served as the chair of the membership, outreach education, and as a member of the strategic planning committee. She founded the Grandparents University Program at MSU and co-chaired the event for eight years. In 2016 she unveiled the CANR Farm Lane Society, which strategically re-engages retired alumni association board members and college award recipients.
Kathryn lives on her family's sesquicentennial farm with her husband, Steve and their three children (her children are the seventh generation to live on the farm). She received her bachelor's degree from Central Michigan University and a master's degree from MSU.