Josephat Koima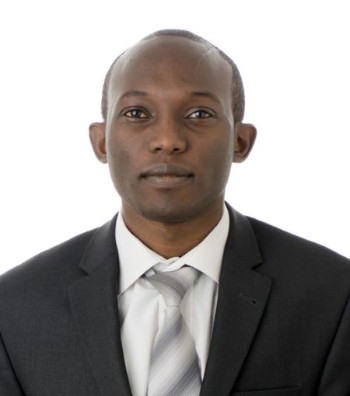 Department of Agricultural, Food, and Resource Economics
PhD Student
Degree:
B.A. Williams College,
M.A., University of Maryland - College Park
---
Major Professor: Milu Muyanga
Expected Graduation: Spring 2021
Areas of Specialization: Development Economics, Agricultural Economics, Labor, Education, International Trade, and Economics of Gender
Job Market Paper: Agricultural Productivity and Farmer Demographic Composition - Evidence from Zambia
Website: https://sites.google.com/msu.edu/josephat-koima
---
Josephat is a PhD candidate in development economics with a specific interest in Sub-Saharan Africa. His research focus is in education and youth economic prospects in Kenya. Currently, he is investigating the effect of school electrification on test scores, enrollment, and school completion among primary school students in Kenya. In addition, Josephat is looking at youth labor outcomes in rural Kenya.
When not in an academic mode, Josephat can be found running (regressions), or playing football (soccer) or tennis.