Lauryn Lin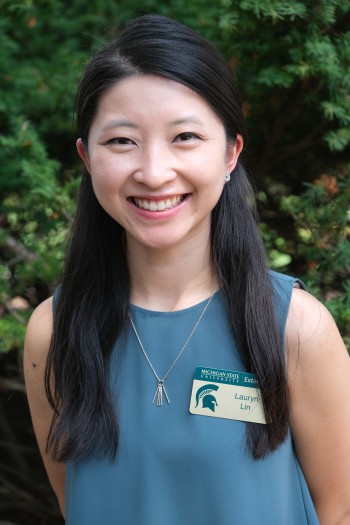 Wayne County Extension Office - Western Wayne
Extension Health Educator
Telephone: (734) 727-7407

MSU Extension - Wayne County
33030 Van Born Road
Wayne, MI 48184
Area of Expertise:
Lauryn Lin is an extension health educator serving southeast Michigan in Wayne, Oakland, and Macomb counties. Her current work focuses on diabetes, substance misuse, and falls prevention and education.
---
As an extension educator, Lauryn Lin focuses primarily on diabetes, substance/opioid misuse, and falls prevention and education, offering education related to the following programs:
Wellness Initiative for Senior Education (WISE)
Lauryn is also involved with MSU Extension's Michigan Substance Use Prevention, Education, and Recovery (MiSUPER) project, addressing opioid misuse in communities across Michigan. She offers opioid misuse prevention education presentations.
Lauryn has a master's degree in public health with an emphasis in health behavior and health education, along with a bachelor's in international and environmental studies, from the University of Michigan.