Aakanksha Melkani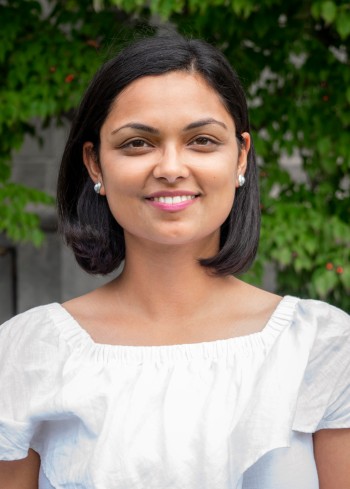 Department of Agricultural, Food, and Resource Economics
PhD Student | GSO Vice President
Area of Expertise:
Applied Microeconomics, Food and Agricultural markets, International development
---
Major professor: Dr. Nicole Mason
Expected Graduation: Spring 2021
Aakanksha is a PhD candidate in the Department of Agriculture, Food, and Resource Economics at Michigan State University. Her research focus is on agricultural and food markets in developing countries. She has worked with several national and regional panel as well as cross section data sets to explore questions of agricultural and rural development. She has a keen interest in data collection and has been a part of nationwide survey-based data collection exercise in Zambia. She has also previously been part of smaller data collection exercises in India. Aakanksha received her Bachelor's and Master's degrees from two pioneering Land Grant Universities of India and she continues to be committed to the Land Grant missions of practical research and outreach.