Monique Sakalidis, Ph.D.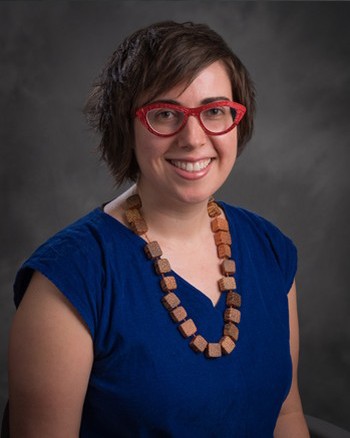 Department of Plant, Soil and Microbial Sciences
Assistant Professor
Telephone: 517-432-0825

Plant Biology Lab
612 Wilson Rd. Rm 34.
East Lansing, MI 48824, USA
---
Department of Forestry
Assistant Professor
---
Home gardening questions? Call
1-888-678-3464
or
Ask Extension
---
Degree:
Postdoc, The University of British Columbia, Canada
Ph.D., Murdoch University, Australia
BS (Hons), Murdoch University, Australia
---
Areas of Expertise:
Tree diseases - detection, identification, pathogenicity, population genetics and management
Research Interests:
Forest pathology, emerging endemic and exotic invasive pathogens, epidemiology, phylogenetics, population genomics, management
Overview:
My lab uses next-gen tools alongside traditional pathology tools to mitigate and respond to tree diseases (detection, identification, pathogenicity and population analysis) and improve tree health (management). My lab currently focuses on diseases that affect trees in urban and wilderness areas as well as Christmas trees and chestnut orchards. The diseases we currently work on include oak wilt, Caliciopsis canker of eastern white pine, Heterobasidion root disease, spruce decline, Phytophthora and post-harvest diseases of chestnut.
Courses Taught:
PLP/ENT/FOR/PLB407 407 Diseases and Insects of Forest and Shade Trees
Sakalidis Lab Website:
To read more about forest pathology at MSU please visit our lab website.
Selected Publications:
Sakalidis, M.L, Medina-Mora, C.M., Shin, K., Fulbright D.W. Characterization of Diaporthe spp. associated with spruce decline on Colorado blue spruce (Picea pungens) in Michigan. Phytopathology. Published online September 3rd 2020, DOI: 10.1094/PHYTO-08-19-0287-R.
Higgins, D.S., Hatlen, R.J., Byrne, J.M., Sakalidis, M.L., Miles, T.D. and Hausbeck, M.K. Etiology of halo leaf and cone blight in Michigan hopyards. Published online August 25th 2020 DOI: 10.1094/PDIS-05-20-0924-RE.
Demchik, M.C., Sakalidis, M.L., Hillstrom, M., Scanlon, K., Adams, T.A., Minnix, K. 2020. Evaluating regeneration in Heterobasidion Root Disease infested stands in the Lake States. Forest Science. 66(2): 141–144. DOI: 10.1093/forsci/fxz074.
Tabima J.F., Søndreli K.L., Keriö S., Feau N., Sakalidis, M.L., Hamelin R.C., and LeBoldus J.M. 2020. Population genomic analyses reveal connectivity via human-mediated transport across Populus plantations in North America and an undescribed sub-population of Sphaerulina musiva. Molecular Plant-Microbe Interactions. 33(2): 189-199. DOI: 10.1094/MPMI-05-19-0131-R.
Sakalidis, M.L, Medina-Mora, C.M., Kolp, M., Fulbright. D.W. 2019. First report of Gnomoniopsis smithogilvyi causing chestnut brown rot on chestnut fruit in Michigan. Plant Disease. 103(8): 2134. DOI: 10.1094/PDIS-03-19-0562-PDN.
Shin, K., Medina-Mora, C, O'Donnell, J., Sakalidis, M.L. 2019. First report of Weir's cushion rust on Colorado blue spruce caused by Chrysomyxa weirii in Michigan. Plant Disease. 103(5): 1019. DOI: https://doi.org/10.1094/PDIS-09-18-1577-PDN.
Feau, N., Beauseigle, S., Bergeron, M-J., Bilodeau, G., Birol, I., Cervantes-Arango, S., Dhillon, B., Dale, A.L., Herath, P., Jones, S., Lamarche, J., Ojeda, D.I., Sakalidis, M.L., Taylor, G., Tsui, C.K.M., Uzunovic, A., Yueh, H., Tanguay, P., Hamelin R.C. 2018. Genome-Enhanced Detection and Identification (GEDI) of plant pathogens. PeerJ. 6:e4392. DOI: 10.7717/peerj.4392.
Sakalidis, M.L., Feau, N., Dhillon, B., Hamelin, R.C. 2016. Genetic patterns reveal historical and contemporary dispersal of a tree pathogen. Biological Invasions. 18(6): 1781-1799. DOI: 10.1007/s10530-016-1120-7
Dhillon, B., Feau, N., Aerts, A., Beauseigle, B., Bernier, L., Copeland, A., Foster, A., Navdeep, G., Henrissat, B., Herath, P., LaButti, K., Lindquist, E., Majoor, E., Ohm, R.A., Pangilinan, J., Pribowo, A., Sadler, J., Sakalidis, M. L., de Vries, R.P., Grigoriev, I.V., Goodwin, S.B., Tanguay, P. Hamelin, R.C. 2015. Horizontal gene transfer and gene dosage drives adaptation to wood colonization in a tree pathogen. PNAS. 112: 3451-3456. DOI: 10.1073/pnas.1424293112
McGregor, R.R.*, Sakalidis, M. L.*, Hamelin, R.C. 2016. Neofusicoccum arbuti: a latent pathogen characterized by widespread infection, broad host range, and a hidden threat. Canadian Journal of Plant Pathology. 38 (1): 70-81. DOI: 10.1080/07060661.2015.1135476 *co-first authors
Sakalidis, M.L., Slippers, B., Wingfield, B.D., Hardy, G.E.St.J., Burgess, T.I. 2013. The challenge of understanding the origin, pathways and extent of fungal invasions: global populations of the Neofusicoccum parvum- N. ribis species complex. Diversity and Distributions. 19: 873–883. DOI: 10.1111/ddi.12030
Sakalidis, M.L., Hardy, G.E.St.J., Burgess, T.I. 2011. Class III endophytes, clandestine movement amongst hosts and habitats and their potential for disease; a focus on Neofusicoccum australe. Australasian Plant Pathology 40, 510-521. DOI: 10.1007/s13313-011-0077-3
Sakalidis, M.L., Hardy, G.E.St.J., Burgess, T.I. 2011. Endophytes as potential pathogens of the baobab species Adansonia gregorii: a focus on the Botryosphaeriaceae. Fungal Ecology 4, 1-14. DOI: 10.1016/j.funeco.2010.06.001
Sakalidis, M.L., Hardy, G.E.St.J., Burgess, T.I. 2011. Use of the Genealogical Sorting Index (GSI) to delineate species boundaries in the Neofusicoccum parvum-Neofusicoccum ribis species complex. Molecular Phylogenetics and Evolution 60, 333-344. doi: 10.1016/j.ympev.2011.04.026
Sakalidis, M.L., Ray, J., Lanoiselet, V., Hardy, G.E.St.J., Burgess, T.I. 2011. Pathogenic Botryosphaeriaceae associated with Mangifera indica in the Kimberley Region of Western Australia. European Journal of Plant Pathology 130, 379-391. DOI: 10.1007/s10658-011-9760-z
Burgess T.I., Sakalidis M.L., Hardy, G.E.St.J. 2006. Gene flow of the canker pathogen Botryosphaeria australis between Eucalyptus globulus plantations and native eucalypt forests in Western Australia. Austral Ecology 31, 559-566. DOI: 10.1111/j.1442-9993.2006.01596.x