Evgeniya Moskaleva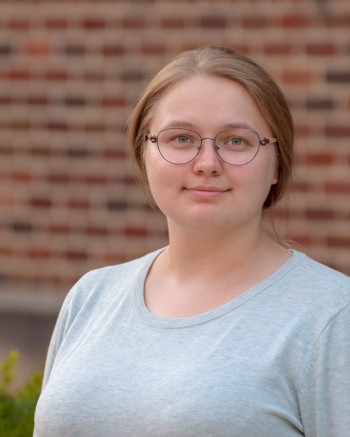 Department of Agricultural, Food, and Resource Economics
PhD Student
Area of Expertise:
Development Economics, Economics of Migration
---
Degree:
M.A. in Economics, New Economic School (Moscow, Russia)
B.S. in Economics, Novosibirsk State University (Novosibirsk, Russia)
---
Website: https://evmoskaleva.com
Major professor: Thomas Jayne
Job market paper: Impacts of Youth Migration on the Livelihood of Households Left Behind: Evidence from Tanzania
Evgeniya grew up in Novosibirsk, the third largest city in Russia located in Siberia. In 2012, she graduated from the Department of Economics at the Novosibirsk State University with a work on regional planning. Then she moved to Moscow for graduate studies at the New Economic School. Along with working on her thesis on international migration and immigration policies, Evgeniya worked as a research assistant to Professor Andrei Markevich and Professor Paul Dower for their project on economic history of Russia.
In 2015, Evgeniya started her Ph.D. program in the Department of Agricultural, Food, and Resource Economics at Michigan State University. For her dissertation research, she studies internal migration of youth in Tanzania focusing on destination decisions, shifts in main occupation, and impacts on households left behind. Her research interests are in development economics, economics of migration, labor economics, and intra-household time allocation.