Nathan Westfall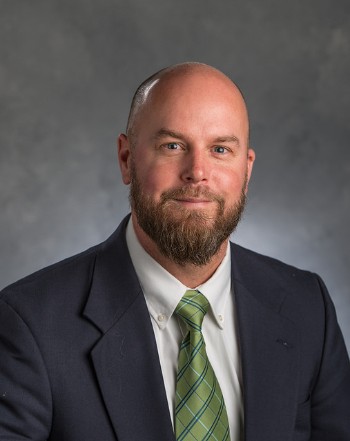 westfa25@msu.edu
Telephone: 517-355-0190

Institute of Agricultural Technology
Assistant Director for Student Recruitment
Justin S. Morrill Hall of Agriculture
446 West Circle Drive, Room 121
East Lansing, MI 48824
Nathan Westfall is the Assistant Director for Student Recruitment in the College of Agriculture and Natural Resources (CANR). Westfall serves as the chief recruiting officer for CANR students and Institute of Agricultural Technology (IAT) students.
He is responsible developing and implementing undergraduate student recruitment initiatives sponsored by the CANR Office of Academic and Student Affairs. He also works closely with the director of IAT and partner community colleges to support recruitment efforts. Westfall has been involved with CANR student recruitment since 2010 and recruitment at other universities since 1998.
Prior to coming to Michigan State University, Westfall participated in undergraduate recruitment and admissions outreach at Coastal Carolina University in Conway, South Carolina; Central Michigan University in Mount Pleasant, Michigan; and Vincennes University in Vincennes, Indiana.
He has a master's degree in education administration and community leadership from Central Michigan University and a bachelor's degree in business administration from Coastal Carolina University.