Nick Babcock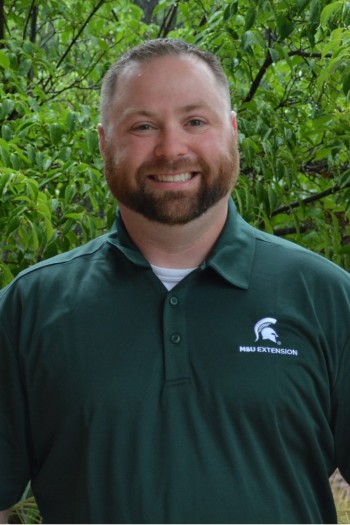 Department of Animal Science
4-H Livestock and Veterinary Science Extension Educator
Telephone: 517-432-1626

Anthony Hall
474 S Shaw Ln, Room: 1287G
East Lansing MI 48824
---
Degree:
BS, Animal Science, Michigan State University
MS, Entomology, Michigan State University
---
Nick Babcock is the Michigan 4-H Livestock and Veterinary Science Program Educator at Michigan State University. After retiring from the US Army in 2013, Nick received his Bachelor's Degree (Animal Science, 2016) and his Master's Degree (Entomology, 2018) from Michigan State University. He is responsible for coordinating the state 4-H Livestock Judging Contest, and 4-H Meat Judging Contest. Additionally, Nick coordinates the annual 4-H Animal and Veterinary Science camp, Youth for the Quality Care of Animals (YQCA) state coordinator and serves as a member of the Fair and Exhibition Animal Health Team and MSU's Veteran Outreach Group. Nick and his family have a small farm in Clinton County where they raise beef cattle, sheep and poultry. Nick and his three children are actively involved in the 4-H community.
Publications
Babcock, Nicholas; Pechal, Jennifer; Benhow, M. Eric; (2019). "Adult blow fly (diptera: calliphoridae) community structure across urban-rural landscapes in Michigan, United States." Journal of Medical Entomology. December 27, 2019.