Quentin Tyler, PhD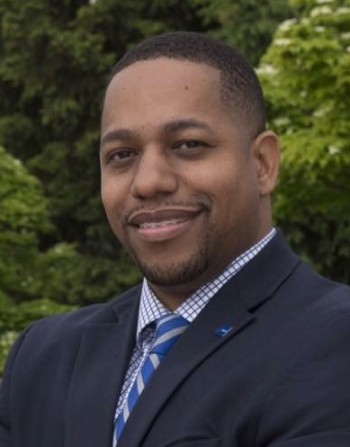 Office of Diversity, Equity and Inclusion
Associate Dean and Director for Diversity, Equity and Inclusion
Telephone: 517-884-7006

Justin S. Morrill Hall of Agriculture
446 W. Circle Drive, Room 102
East Lansing, MI 48824
College of Agriculture & Natural Resources
Acting Associate Dean for Administration and Faculty Affairs
Dr. Quentin Tyler is the associate dean for diversity, equity and inclusion in the Michigan State University College of Agriculture and Natural Resources. Tyler is also serving as Acting Associate Dean for Administration and Faculty Affairs.
As a member of the CANR leadership team, he spearheads efforts to assist with the management of resources for faculty and staff professional development; provide guidance and vision for recruiting and retaining diverse and inclusive faculty, staff, undergraduate and graduate students; and identify and respond to areas in need of multicultural engagement.
Prior to MSU, Tyler served as assistant dean and director of diversity at the University of Kentucky's College of Agriculture, Food and Environment. He provided leadership in strengthening workplace diversity, recruiting and retaining a diverse student body, building cultural competency, as well as monitoring assessment and reporting activities.
Tyler earned his degrees at the University of Kentucky, including bachelor and master's degrees in agricultural economics, and a doctorate in sociology. Additionally, he holds a diversity and inclusion professional certificate from Cornell University.