Randy Showerman, PhD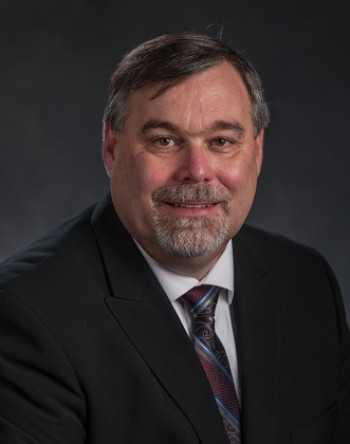 Institute of Agricultural Technology
Director, IAT
Telephone: 517-355-0190

Justin S. Morrill Hall of Agriculture
446 W. Circle Dr., room 113
East Lansing, MI 48824
Wayne County Community College District – Downriver – Taylor
Interim Program Coordinator - Wayne County Community College District
Randy Showerman, PhD, is the director of the Institute of Agricultural Technology (IAT) program helping coordinate the on-campus and partner locations. He works closely with IAT program coordinators at community colleges across Michigan to ensure that the programs are meeting their current and future needs, and he has an established record as an educator, administrator and program developer.
As director, Showerman's role is to oversee and coordinate the operations and expansion of the campus and community college (partnership) based instructional programs of IAT. Founded in 1894, the IAT delivers innovative, educational programs that develop career-ready graduates through intensive, practical learning and skill enhancement in agricultural, environmental and applied technologies. Certificate programs can be completed in three to four semesters and include a hands-on internship.
Showerman has provided leadership at the local, state, national and international level for developing education and leadership programs for youth and young adults starting when he was a high school agricultural teacher in a small rural community in central Michigan. As a teacher he introduced new methods of production to his students and the community.
He was then recruited by Michigan State University (MSU) to provide leadership for the secondary agricultural teacher education program at the university. During this time, Michigan Department of Education requested that Showerman serve as the state supervisor for Agricultural Education and State Future Farmers of America (FFA) advisor. He was responsible for providing vision and leadership to secondary programs in Michigan and the FFA. While serving as the state supervisor and FFA advisor, he has elected to the Board of Directors for the National Association of State Supervisors and National FFA Board. In these roles, he assisted in providing direct and policy for the organizations.
Showerman's international work includes developing student study aboard programs to five European countries, Australia and New Zealand. He has also provided educational program and training on student empowerment and leadership for representatives from the agricultural industry, government and educational sector in Egypt and Nigeria.