Ronald L. Hendrick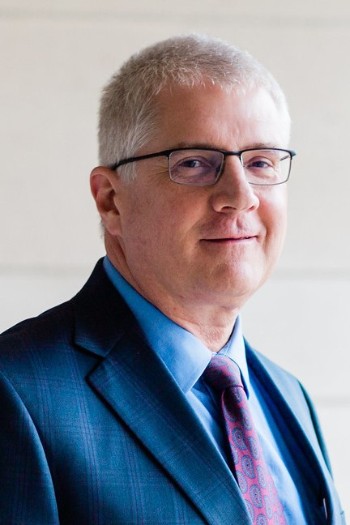 College of Agriculture & Natural Resources
Dean
Telephone: 517-355-0232

446 West Circle Drive
Justin S. Morrill Hall of Agriculture, Room 102
East Lansing, MI 48824
Department of Forestry
Professor
Ronald L. Hendrick is dean of the Michigan State University College of Agriculture and Natural Resources and professor in the Department of Forestry, positions he accepted in 2016. As dean, Hendrick oversees all academic, research and outreach efforts of CANR, which includes 12 academic departments and schools, the Institute of Agricultural Technology, MSU AgBioResearch and MSU Extension.
Dean Hendrick represents the college with various internal and external stakeholders, including on-campus groups, legislators, donors, alumni and agricultural industry organizations.
In addition to recurring funding from the state, Dean Hendrick has successfully worked to secure further state support for the Michigan Alliance for Animal Agriculture, a food processing program and mobile lab, workforce development, and a wildlife disease initiative.
He has also led the college's leadership team in an effort to enhance diversity, equity and inclusion (DEI) through a combination of culture change, increased funding and added leadership capacity. This includes the creation of a new administrative position focusing on DEI, a revamped governance structure and staff training opportunities.
Prior to joining MSU, Dean Hendrick served as acting vice president for agricultural administration and dean for the College of Food, Agricultural and Environmental Sciences at Ohio State University. Before that, he was senior associate dean for the college, having first arrived at OSU as director of the School of Environment and Natural Resources.
Dean Hendrick started his career at the University of Georgia as a faculty member and eventually became the associate dean for academic affairs in the D.B. Warnell School of Forestry and Natural Resources. He was also graduate program coordinator for UGA's School of Forestry and a founding co-director of the Consortium for Accelerated Pine Productivity Studies academic-industry partnership.
His research has focused on forest ecosystem productivity and element cycling, especially below ground, and various aspects of ecosystem restoration and reclamation. His teaching experience includes leading a number of study abroad programs in the South Pacific, including New Zealand, Australia, Fiji and Antarctica.
Ron Hendrick earned his bachelor and doctoral degrees from MSU in forestry and forest ecology, respectively.