Sarah Geurkink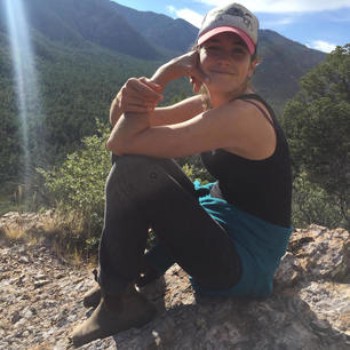 Student Organic Farm
SOF Production Manager
Telephone: (517) 342-4116

---
Sarah's background is in mixed vegetable production on both commercial and educational organic farms. She manages planning, production, sales, undergraduate crew members, and student engagement on the MSU Student Organic Farm.
Sarah grew up in São Paulo, Brazil, but spent most of her childhood weekends visiting her extended family in the country. She spent a lot of time running around the farm where her grandfather operated an apiary and honey house and her dad kept a small orchard, livestock, and a commercial vermiculture facility.
After studying Business and International Development in college, Sarah intended to spend just one season as a farmworker at Groundswell Community Farm in Zeeland, Michigan before going into international development work. She stayed on as a manager of Groundswell for two more years, at which point she decided pursue a career in farming.
In 2013, Sarah became the manager of the University of Washington Student Farm, a 1.5 acre market garden in Seattle. She especially enjoyed seeing students apply their academic studies to their efforts on the farm, while gaining new skills and a deeper passion for sustainable food systems. Sarah joined the SOF in 2017.
Outside of SOF, Sarah enjoys hiking, swimming, raising a bit of livestock at home, and spending time with friends, family, her partner Nate, and her dog Gilbert.