Sarah Nicholls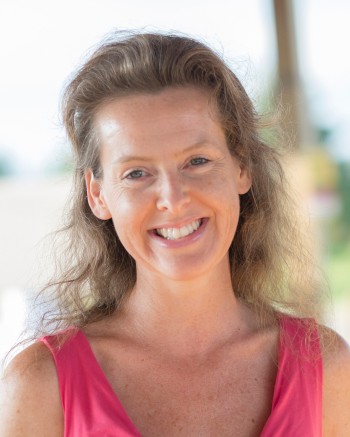 nicho210@msu.edu
Telephone: (517) 432-0319

Department of Community Sustainability
Associate Professor
331B Natural Resources Bldg.
Sarah Nicholls is an Associate Professor with a joint appointment between the Departments of Community Sustainability (CSUS, 75%) and Geography (25%). She received her B.Sc. (Hons) in Geography from University College London, and her M.S. and Ph.D. in Recreation, Park & Tourism Sciences from Texas A&M University.
Sarah's interests focus on two main areas:
National and international tourism, planning and development, with a special emphasis on tourism in Michigan and on islands and in small nation states;
Urban park issues, including the accessibility and equity of urban park distributions, and the impacts of green spaces on surrounding property values.
More specific interests and areas of expertise include:
Interactions between tourism and climate change
Agri- and culinary tourism
Applications of GPS and GIS in parks, recreation, and tourism
Sarah's teaching includes:
GEO 259 - Geography of Recreation and Tourism
GEO 459 - Tourism in Regional Development
CSUS 273 - Introduction to Travel and Tourism
CSUS 474 - Advanced Topics in Tourism Management
CSUS 875 - Tourism and Global Change
Current/Recent Research Projects
Development and implementation of the 2012-2017 Michigan Tourism Strategic Plan.
'Overcoming Impediments to Smart Growth: Finding Ways for Land Development Professionals to Help Achieve Sustainability.' With colleagues from the former Dept of CARRS and Planning & Zoning Center, Inc. Funded by the People and Land Funding Program, W.K. Kellogg Foundation.
'Measuring the Impact of Community Design on Health in Michigan.' With colleagues from the Depts of CARRS, Food Science and Human Nutrition, and Urban and Regional Planning. Funded by MSU Land Policy Program.
'Improving the Utility of Regional Climate Change Information from a Stakeholder Perspective.' With colleagues from the Depts of CARRS, Geography and Ag Econ. Funded by EPA.
'The Impacts of Climate Change on Ecotourism in Tobago: Stakeholder Perspectives.' With colleagues from the Universities of East Anglia, and Oxford, UK.
'Do Birds of a Feather Flock Together? An Exploratory Analysis of the Canadian Snowbird Phenomenon.' Funded by the Foreign Affairs Canada Canadian Studies Grant Program.
'Sustainable Agri-Tourism Enterprises in Western Michigan: An Inventory and Analysis of Motivations and Challenges.' With colleagues from the former Dept of CARRS.
Assessments of the accessibility and equity of parks in Lansing and Grand Rapids.
Color Figures for the Journal of Travel Research - Implications of Global Climate Change for Tourism Flows and Seasonality
Color Figures for Tourism Analysis - Climate Change and Tourism in North-Western Europe: Impacts and Adaptation.