Shahad Alzaidan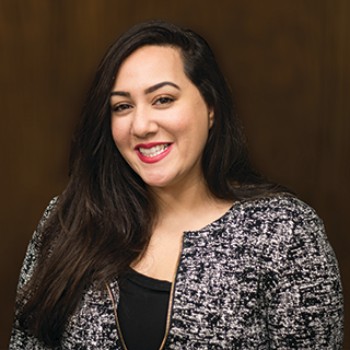 School of Planning, Design and Construction
Instructor, Interior Design
Telephone: 616-635-9292

Human Ecology Building
552 W. Circle Drive, Room 203A
East Lansing, MI 48824
Area of Expertise:
Design/Teaching Interests: Interior Design Psychology, New Urbanism, Community Driven Design, Human Behavior and the Built Environment, Historic Preservation, Portfolio Development and Branding, Design Research Activism
---
Degree:
Bachelors: Bachelor of fine arts degree in interior design.
Masters: Master of arts degree in interior design and facilities management from Michigan State University.
---
Born and raised in Kuwait, Shahad Alzaidan moved to the United States in 2005 to pursue her undergraduate studies at Kendall College of Art and Design at Ferris State University. Upon graduating with a bachelor of fine arts degree in Interior Design, she immediately entered the workforce as an interior designer, working in both residential and commercial design with a focus on New Urbanism. She went on to earn a master of arts degree in interior design and facilities management from Michigan State University, which resulted in a publication in the Journal of Housing and Society. She currently resides in Grand Rapids, MI, where she is involved as an interior designer and business developer of Hungry Architecture LLC, a spatial design collaborative promoting meaning and ethical purpose through environmental design. With a passion for both design and learning, she continues her relationship with MSU as an instructor of various design courses in the School of Planning, Design and Construction, including but not limited to, Design for Living (IDES 140), Interior Design Drafting (IDES 150), Computer-Aided Design for Designers (IDES 240), Interior Design Presentation and Media (IDES 343), and Interior Design Open Office Systems (IDES 441). Her teaching philosophy aims to inspire students to engage in a mindful design process by thinking creatively, working collaboratively, and designing intentionally to produce innovative and sustainable design solutions.