Shedra C. Rakestraw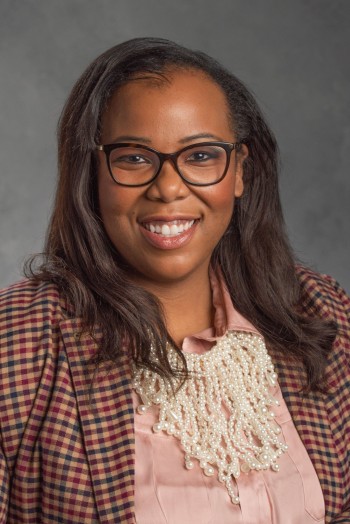 rakestr4@msu.edu
Telephone: 517-884-7004

Office of Diversity, Equity and Inclusion
Administrative Professional & Fiscal Officer for Diversity, Equity and Inclusion and Native American Institute
Justin S. Morrill Hall of Agriculture
446 W Circle Dr., Room 102
East Lansing MI 48824
Shedra C. Rakestraw came to the College of Agriculture and Natural Resources' Office of Diversity, Equity and Inclusion after 10-years of combined service with Syngenta Seeds, John Deere and Bureau of Land Management. In these roles, Rakestraw has lived and worked in Iowa, Kansas, North Carolina and Nevada.
Rakestraw has served in positions including logistics scheduler, marketing and sales representative, advertising project manager, digital marketing analyst and special legislation analyst providing an array of experiences in marketing and sales, advertising and information technology. She provided leadership in strategic planning, marketing and branding on the John Deere – MANRRS Recruiting team, John Deere - Thurgood Marshall Branding Committee and as MANRRS National Officer Historian and Parliamentarian position.
Rakestraw earned a B.S. in agribusiness management from Alabama A&M University in 2008, including a business Administration Certificate from Meredith College. Rakestraw will graduate from Northwestern University with a master's degree in public policy and administration with data analytics in spring 2020. Additionally, she holds a Dale Carnegie certificate.
Rakestraw's interest is to engage with leaders by advocating for communities who lack food and water resources based on socioeconomic privileges.