Sieglinde Snapp, Ph.D.
Global Change Learning Lab in Sub-Saharan Africa
Dr. Sieglinde Snapp is a Professor of Soils and Cropping Systems Ecology in the Department of Plant, Soil and Microbial Sciences and Associate Director of the Center for Global Change and Earth Observations. She founded the Global Change Learning Lab in Sub-Saharan Africa. Her research publications are available on Google Scholar.
Classes: International Ag Systems CSS 431 and International Ag topics CSS 294, and she is the advisor for a minor in Applied International Development and Agriculture
Sieg Snapp's research interests include agricultural systems, sustainable crop management, integrated nutrient management, and soil health. A key focus in her lab is harnessing biology through cover crops, and diversity to enhance carbon sequestration, nitrogen fixation, and phosphorus cycling. She investigates ecologically sound design of agriculture through multidisciplinary approaches, long-term field experimentation, participatory action research and systems modeling. On-farm experimentation in Michigan explores conservation tillage and cover crop interventions. In Southern Africa, her work has included novel findings on multipurpose legumes such as pigeonpea and the doubled up legume rotation.
Sieg is committed to innovative extension approaches in the Upper Midwest and Africa, and engaged learning. Through participatory action research and extension she supports sustainable agriculture, and local capacity for climate change adaptation and resilience. Her book with Barry Pound on Agricultural Systems: Agroecology and Rural Innovation for Development has just been published in a Second Edition. She is internationally known for the mother and baby trial design, which she developed to promote research relevance, iterative co-learning, and farmer-extension-scientist communication. Recently, her collaborative work on a sustainable intensification indicators framework has supported multidisciplinary teamwork with communities around the globe: website http://www.k-state.edu/siil/resources/framework/index.htm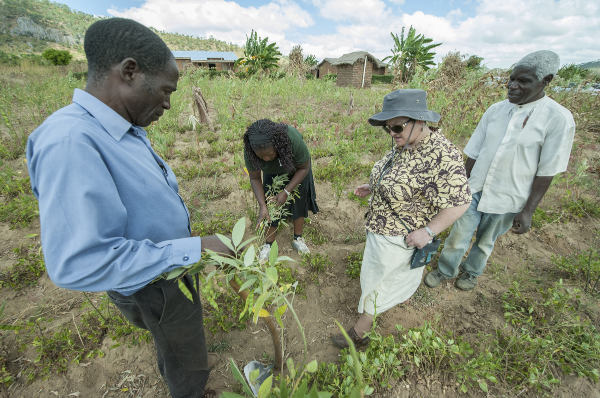 Published on July 1, 2020
Published on March 11, 2020
Published on March 26, 2019
Published on August 6, 2018
Published on July 30, 2018
Published on July 28, 2018
Published on February 5, 2018
Published on October 13, 2017