Sungeun Cho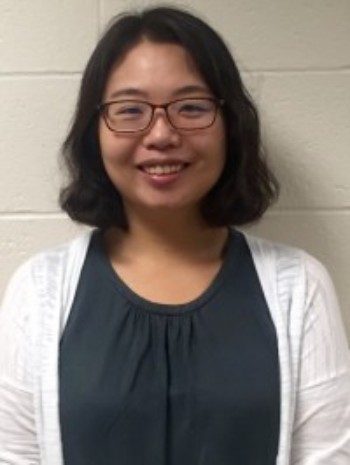 Food Science and Human Nutrition
Assistant Professor, Sensory Science
Telephone: 517-884-0046

G.M. Trout FSHN Building
469 Wilson Rd, Rm 113
East Lansing, MI 48824

Degrees
PhD, Horticulture, University of Georgia, 2012
MS, Food Science and Technology, 2008
BS, Food Science and Technology, Chungbuk National University, South Korea, 2005
Academic Positions
Postdoctoral Associate, Food Science (The U of A Sensory Service Center & Rice Processing Program), University of Arkansas: 2012-2015
Assistant Professor, Food Science and Human Nutrition, MSU: 2015-present
Research Interests
The Sensory Science and Consumer Research program focuses on contributing a deeper understanding of what factors influence sensory perception and eating behavior. Current research areas include: 1) combining sensory evaluation with flavor chemistry and physicochemical analysis (GC-MS, GC-Olfactometry, texture, color, etc.) for a better understanding of food and consumers; 2) understanding sensory perception associated to environmental and psychological factors; 3) measuring sensory perception in relation to consumer behavior; 4) developing innovative food products; and 5) integrating sensory and consumer sciences in health and wellness. These approaches can discover the internal and external factors influencing eating behavior, which can be used to promote healthy eating habits and ultimately to improve physical and mental well-being of consumers.
Instructional Activities
FSC 310 - Sensory Evaluation and Consumer Research
FSC 470 – Food Product Development (Capstone Course in Food Science major)
Outreach/Extension Focus
Working with MSU Product Center (http://productcenter.msu.edu/) to help develop and commercialize high value, consumer-responsive products and businesses in the agriculture and natural resource sectors in Michigan.
Selected Recent Publications
Szczygiel, E., Harte, J.B., Strasburg, G.M., Cho, S. 2017. Consumer acceptance and aroma characterization of navy bean (Phaseolus vulgaris) powders prepared by extrusion and conventional processing methods. Journal of the Science of Food and Agriculture. 97, 4143-4150.
Cho, S., Camacho, A., Patten, E., Costa, D., Damiao, B., Fuller, S., da Palma L., Seo, H-S. 2017. The effect of cigarette smoking on sensory evaluation of common beverages. Chemosensory Perception. 10, 1-7.
Samant, S.S., Cho, S., Whitmore, A.D., Oliveira, S.S., Mariz, T.B., Seo, H-S. 2016. The influence of beverages on residual spiciness elicited by eating spicy chicken: Time-Intensity Analysis. International Journal of Food Science and Technology. 51, 2406-2415.
Cho, S., Yoon, S.H., Min, J., Lee, S., Tokar, T., Lee, S.-O., Seo, H.-S. 2016. Variation in U.S. consumer acceptability of Korean rice cake, Seolgitteok, with respect to sensory attributes and nonsensory factors. Journal of Food Science. 81, S199-207.
Cho, S., Han, A., Taylor, M.H., Huck, A.C., Mishler, A.M., Mattal, K. L., Barker, C., Seo, H.-S. 2015. Blue lighting decreases the amount of food consumed in men, but not in women. Appetite. 85, 111–117.
Cho, S., Yoon, S.H., Min, J., Lee, S., Lee, S.-O., Tokar, T., Seo, H.-S. 2014. Sensory characteristics of Seolgitteok (Korean rice cake) in relation to the addition levels of brown rice flour and sugar. Journal of Sensory Studies. 29, 371–383.
Hasenbeck, A., Cho, S., Meullenet, J.-F., Tokar, T., Yang, F., Huddleston, E.A., Seo, H.-S.(Hasenbek and Cho are co-first authors). 2014. Color and illuminance level of lighting can modulate willingness to eat bell peppers. Journal of the Science of Food and Agriculture. 94, 2049–2056. doi: 10.1002/jsfa.6523.
Cho, S., Nuijten, E., Shewfelt, R.L., Kays, S.J. 2014. Aroma chemistry of African Oryza glaberrima and Oryza sativa rice and their interspecific hybrids. Journal of the Science of Food and Agriculture. 94, 727–735. doi: 10.1002/jsfa.6329.
Seo, H.-S., Lee, S., Cho, S. 2013. Relationships between personality traits and attitudes toward a sense of smell. Frontiers. doi: 10.3389/fpsyg.2013.00901.
Cho, S., Kays, S.J. 2013. Aroma-active compounds of wild rice (Zizania palustris L.). Food Research International. 54, 1463–1470.