Sunil Madan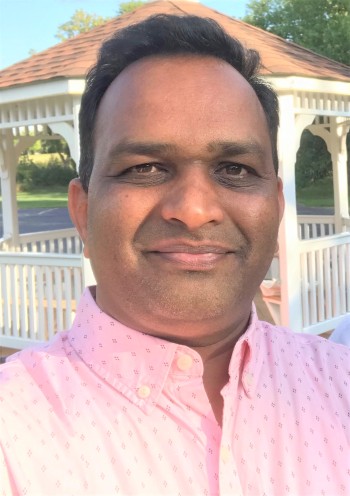 Department of Entomology
Academic Specialist – South Asia Programs
Telephone: 517-353-0171

A175D, Plant and Soil Science Building
Michigan State University
1066 Bogue Street
East Lansing, MI 48824, USA
Area of Expertise:
Agriculture biotechnology research and product development, internationalization of agriculture extension and development, international agriculture affairs, policy advocacy, engagement and partnership development.
---
Degree:
2014 - MPA International Affairs, Sciences Po. Paris, France
2011 - MA Economics, Dr. Babasaheb Ambedkar Marathwada University, Maharashtra, India
2000 - MSc Chemistry, Dr. Babasaheb Ambedkar Marathwada University, Maharashtra, India
---
Bio
Mr. Sunil Madan is an outreach specialist working with International Programs in the College of Agriculture and Natural Resources (CANR) at Michigan State University (MSU). He is actively engaged in international outreach, coordination and program development in Agricultural Education, Research and Extension/ Outreach. He provides strategic plan and supports in planning of collaborative research, education, training, faculty/student exchange programs with countries in Asia. He facilitates technology transfer activities between MSU and public and private sectors in Asia and other regions of the world. Mr. Madan is actively working with MSU Extension on internationalization of Agriculture Extension and development of collaborative programs. He develops and manages proposals, work plans, progress reports, and annual short courses. Mr. Madan brings more than 14 years of experience in agriculture research, development, policy, regulations, technology transfer, international engagement and partnership development.