Ziwei Ye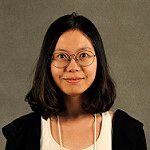 Department of Agricultural, Food, and Resource Economics
PhD Student
---
Degree:
B.S. in Management, Zhejiang University
---
Major Professor: Felicia Wu
Areas of Specialization: Economics of Antibiotics, Environmental Economics, Technology Adoption, Food Safety
Ziwei's current work has been at the intersection of agricultural economics, biology and health, especially the economics of antimicrobial. The emergence and spread of antimicrobial resistance (AMR) is to a large extent affected by human behaviors in which economic and social factors play an important role. Ziwei wishes to investigate the factors that lead to the antimicrobial consumption (AMC), especially consumption in food-producing animals and AMR, as well as to identify effective economic interventions to combat the AMR phenomena. Ziwei has also previously worked on technology adoption and behavior under risk in undergraduate study.
One of Ziwei's current major focus has been modeling the relationship between AMR and AMC in food-producing animals and thereby to quantify the effect of livestock production use of antimicrobial on AMR.