Comprehensive Action for Climate Change Initiative (CACCI)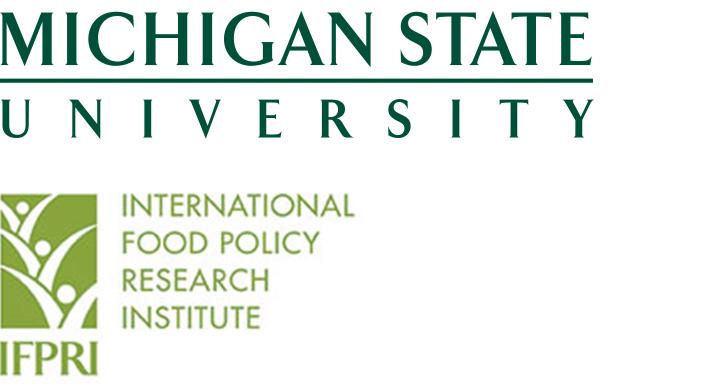 In partnership with local and regional organizations in Africa, Asia, and Latin America and the Caribbean, the Comprehensive Action for Climate Change Initiative (CACCI) will work with key stakeholders at country level to meet commitments under the Paris Agreement on Climate Change. Working through its partners, CACCI will support the design and implementation of policies and programmatic investments that support sustainable and inclusive growth and promote climate adaptation throughout partner country food systems. In particular, CACCI will:
Support to design and implementation of Nationally Determined Contributions (NDCs) and National Adaptation Plans (NAPs), including the construction of a comprehensive dataset to enable tracking of Implementation Results Frameworks (IRFs), baselining and stocktaking of the current status of IRF indicators, and ex ante analysis to identify pathways to achieve mitigation and adaptation targets with attention to socioeconomic tradeoffs;
Monitoring and evaluation and mutual accountability, including the development of interactive data management infrastructure to track progress toward targets and commitments; and,
Capacity building for data gathering and analysis, support for stakeholder coordination, and provision of technical clinics to strengthen local analytical expertise.
CACCI Publications

Upcoming CACCI Events
There are no entries at this time.

Country Updates
January

CACCI-Rwanda was officially launched, led by CACCI institutional partner AKADEMIYA2063 in collaboration with country partners, Rwanda Environmental Management Agency and the Ministry of Environment (MOE).

December

The CACCI-Senegal project steering committee, consisting of AKADEMIYA2063, the Centre de Suivi Écologique (CSE), Senegal's National Committee for Adaptation to Climate Change (COMNACC), and the country's Directorate of the Environment and Listed Establishments (DEEC), held its first meeting on Dec. 1 in Dakar. The steering committee discussed next steps and updated the CACCI project roadmap for Senegal.

On December 7 in Kigali, AKADEMIYA2063 and the REMA held a half-day technical planning meeting. Experts from the two organizations discussed the draft Rwanda Results Framework and performance tracking indicators, as well as methodologies for measuring greenhouse gas emissions and reporting to the UNFCCC. The current draft results framework reviews goals and objectives from several of Rwanda's climate-related strategy documents and proposes a logframe for Rwanda's NDC and NAP, with inputs, outputs and outcomes, and suggested performance indicators to measure each of these.

November

CACCI-Global was launched at COP27 by USAID Administrator Samantha Power

October

CACCI-Asia began outreach efforts in South and Southeast Asia through establishing connections with key focal points in Nepal, India, Cambodia, Vietnam, Laos, and Thailand.
Senegal—In partnership with AKADEMIYA2063, CACCI-Senegal was publicly launched on October 17.
Senegal—AKADEMIYA2063 has signed a project agreement with Centre de Suivi Écologique (CSE—Center for Ecological Monitoring).
Rwanda—AKADEMIYA2063 is working with the Rwanda Environmental Management Agency (REMA) to define operational procedures and connect with stakeholders, including the Environment & Climate Change Sub-Sector Working Group. The official launch of CACCI in Rwanda has been finalized to be during the fourth week of November.

September

Rwanda—MOU between AKADEMIYA2063 and the Ministry of Environment (MOE) was signed September 26.
President Biden released action plan for Emergency Plan for Adaptation and Resilience (PREPARE) on September 15. CACCI is in alignment, putting regional and national organizations in the lead to focus on policy processes and improving their access to information.

August

Zambia—The public launch of CACCI-Zambia took place on August 19 in collaboration with the Zambian Inter-Ministerial Working Group.
Tajikistan—Stocktaking and initial assessments began in Tajikistan.

July
February

PRCI and CACCI were key participants in USAID's webinar on climate action on February 9. The USAID event outlined the need for partnering institutions to support countries implementing their climate plans to reduce emissions and increase climate resilience. Speakers highlighted the need for greater policy coherence, technical assistance and financial support for countries in Africa and Asia working to implement their climate resilience and adaptation plans. Watch the webinar here. See the slides here.
For more in-depth information and to see events broken down by region and country please see the CACCI-Africa page here and the CACCI-Asia page here.